Adriana Liimakka Awarded Paul & Daisy Soros Fellowship
Apr 25 2023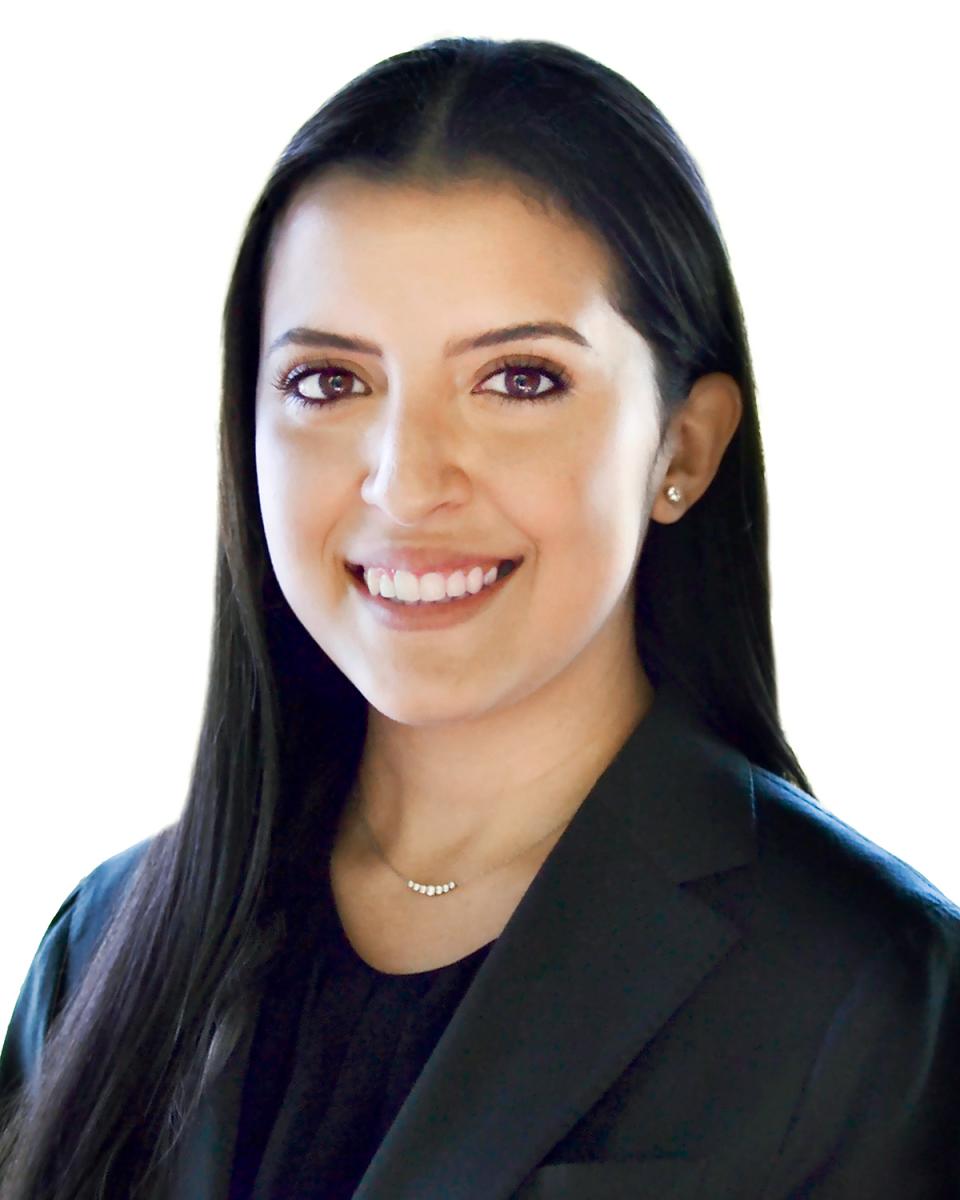 Adriana Liimakka awarded fellowship to support work towards an MD/MBI in biomedical informatics at Harvard University
On April 25, the board of directors of The Paul & Daisy Soros Fellowships for New Americans, a merit-based graduate school program for immigrants and children of immigrants, announced the program's 2023 Fellows, including Columbia BME alumna Adriana Liimakka. Selected from nearly 2,000 applicants, the 30 Paul & Daisy Soros Fellows are chosen for their achievements and their potential to make meaningful contributions to the United States across fields of study. They each will receive up to $90,000 in funding to support their graduate studies.
Growing up in Barranquilla, Colombia, Adriana Liimakka would spend many days sitting on the city's sidewalks while her mother visited hospitals as a sales representative. These became Adriana's front row seat to systemic inequities, as she would watch people be turned away from care due to their inability to pay, leaving her with a deep discomfort that sparked her interest in health care.
Adriana's mother taught her that education was the great equalizer, which inspired her to immerse herself in learning, in and out of the classroom. Adriana became concertmaster at her local orchestra, eventually performing violin and classical guitar alongside singers from The Metropolitan Opera.
Adriana moved to the United States after high school to attend Columbia University where she studied biomedical engineering. In college, she conducted research in musculoskeletal mechanics under the mentorship of Professors Edward Guo and Peter Walker and was recognized with the Excellence in Biomedical Engineering award. Her creation of an oxygen blending device for neonatal ICUs in Kampala, Uganda was awarded a VentureWell E-Team grant to support innovations focused on creating social impact.
At Columbia, Adriana devoted time to the student community as a teaching assistant and a member of the rugby team. She was elected as the first Representative for Disability and Accessibility to the Engineering Student Council, working alongside the University Senate to improve accessibility in learning spaces. She also worked as a Spanish medical interpreter in Harlem and the Bronx. Adriana's advocacy resulted in a King's Crown Leadership Award for Health and Wellness and being named a Senior Marshal for her graduating class.
Adriana is now pursuing an MD degree in the Harvard-MIT Health Sciences and Technology program and a Master of Biomedical Informatics degree at the Blavatnik Institute at Harvard Medical School. She was awarded the Dean's REACH Scholarship for her commitment to helping the underserved. Her proposed diagnostic for prosthetic joint infections, developed alongside Professor Laura Donlin, was published in the Journal of Bone and Joint Surgery and cited in the New England Journal of Medicine. She is currently studying the genetics of musculoskeletal complications under the mentorship of Orthopedic Surgeon Antonia Chen, supported by the Zimmer Biomet/JRGOS Grant for investigations into health disparities within orthopedic surgery. Adriana hopes to continue advocating for equity through innovation in musculoskeletal health care and providing culturally competent care.
In addition to receiving up to $90,000 in funding for the graduate program of their choice, Adriana and the 2023 Paul & Daisy Soros Fellows join a distinguished community of past recipients. The alumni network includes US Surgeon General Vivek Murthy, who is the first surgeon general of Indian descent and helped lead the national response to Ebola, Zika, and the coronavirus; lawyer Julissa Reynoso, who serves as the US ambassador to Spain and Andorra; Damian Williams, who is the first Black US attorney for the southern district of New York and serves as chair of the attorney general's advisory committee; and composer Paola Prestini, who was named by NPR as one of the "Top 100 Composers in the World" and plays on major stages across the world.
Adriana answered several questions about her unique outlook and research aspirations.
Favorite musician or band: Carlos Vives
What brings you joy? Family brings me joy.
What are you studying? I'm studying to have the power to advocate for Latinx and underrepresented communities from the moment they enter the healthcare system.
What are you most excited to understand? I'm most excited to understand the molecular mechanism behind musculoskeletal diseases that disproportionately burden Black and Latinx patients. Currently, I am working to elucidate the mechanism of arthrofibrosis.
Given your heritage, what are you particularly proud of? Having Colombian heritage, I'm proud to exemplify our determination and fearlessness in the face of adversity.
What do you do when you're feeling self-doubt? When I'm feeling self-doubt, I share my feelings with my family, in particular with my mother, who always finds the perfect phrase to ease my nerves.
What's your superpower? Great muscle memory, helping me adapt to a diversity of sports and musical instruments
Dream job: Surgeon-in-Chief at an academic orthopedic hospital
Why do you love your field? I love academic surgery because I find my motivation in patients' diverse life stories and in having the tools to contribute to tangible improvements to their lives as a result of surgical procedures. Academia enables us to maintain a critical perspective on standards of care, which allows for reinvention in the quest for improvements in patient health and treatment outcomes.
What does being a New American mean to you? Being an immigrant to me, is the ultimate celebration of the complexities of the human condition. With the act of immigration, you gather all the beauty and lessons from the place you were born in and use it to muster up the strength to partake in a many times challenging journey: The quest for a place where these seeds can be nourished and flourish.
What do you wish everyone knew about immigrants and children of immigrants? I wish that everyone knew that immigrants and children of immigrants do not take for granted the journey that has brought us to this country. Just like we have, in many cases, overcome challenges to create a home in foreign land, we will work to contribute to the edification of a prosperous society for all.
2024 Application Now Open
The application for the 2024-25 academic year is now open and is due in October of 2023. Selection criteria focuses on accomplishments that show creativity, originality, and initiative and is open to college seniors, students applying to graduate school, and those who are in the early stages of graduate school. All applicants must be planning to be enrolled full-time in an accredited graduate program in the US in the 2024-25 academic year. In addition, applicants must be 30 or younger as of the application deadline. Eligible New Americans include green card holders, naturalized citizens, Deferred Action for Childhood Arrival (DACA) recipients, individuals born abroad who graduated from both high school and college in the United States, and the US-born children of two immigrants. Applicants can find full eligibility requirements here.