BME BIO: Michelle Cintron, Citlali Perez Campos
Sep 30 2020 | By Alexis Newman
In honor of National Hispanic Heritage / Latinx Heritage month, get to know our exceptional BME faculty, students, staff, and alumni.
MICHELLE CINTRON - Financial Assistant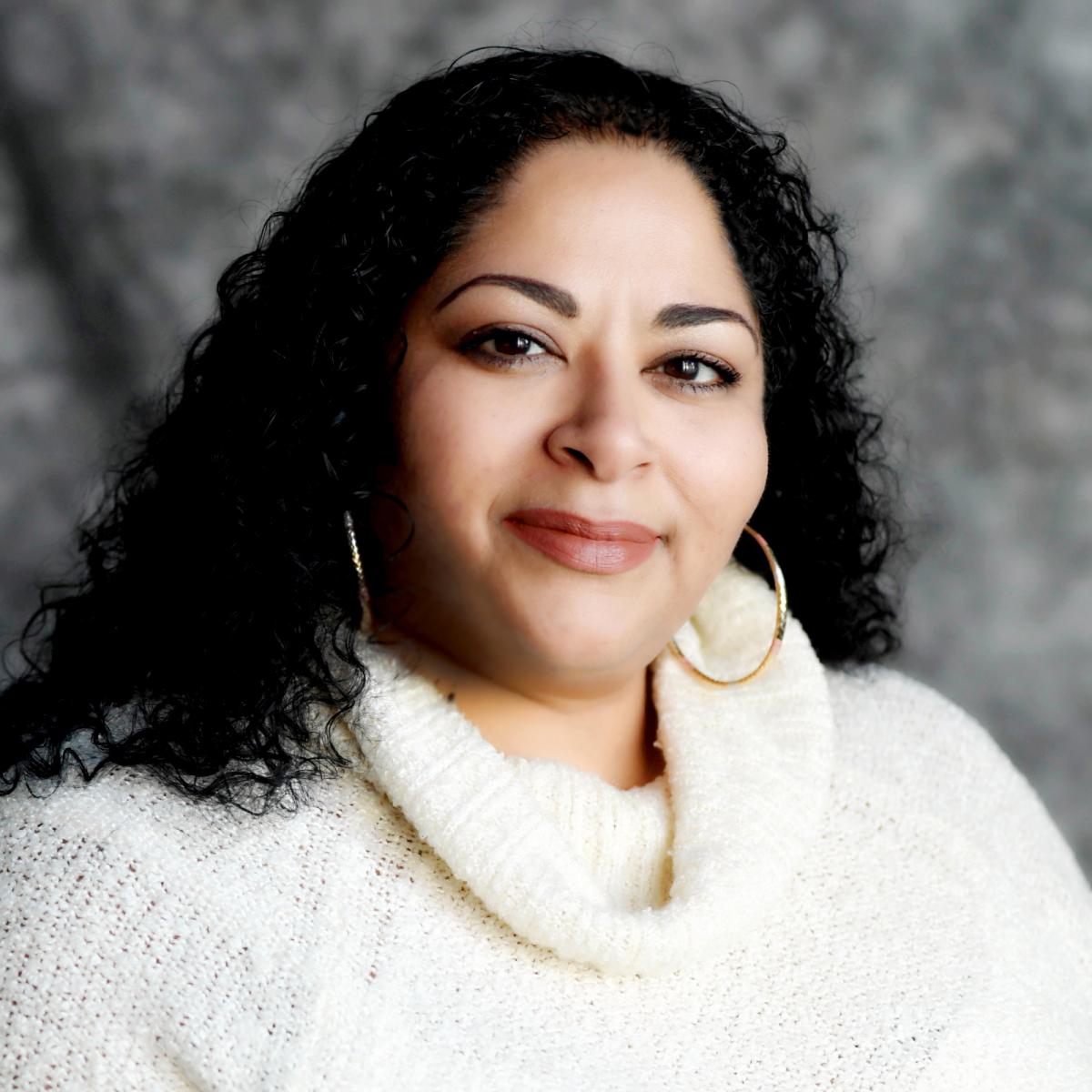 Michelle Cintron
Where are you from?
The Bronx, New York
What is your current position?
I am currently a Financial Assistant in which I manage 11 PIs and their labs ordering supplies for research and equipment and processing their travel expenses. I've held this position for 23 years this November.
How did you become interested in Columbia BME?
I've been with BME since 2006. Before that, I was working at the Columbia Medical Center for the Department of Medicine when I decided I needed a change, and so I applied for the position.
Tell us about your family. Who has/have been your strongest influence(s) in life?
All the females in my family are my strongest influences in life. They are resilient!
How has your Latina background influenced your professional/academic experience?
Early on I had always been interested in math and even thought of becoming a Mathematician. That was influenced by my aunt, Tina. She is extremely brilliant and was an inspiration to me as I was growing up. She is an alumna of Columbia University and is currently an Emergency Room Physician.
What accomplishment(s) are you most proud of, and what do you hope to accomplish in the future?
My biggest accomplishment is becoming a mother. My son is 27 years old and recently completed a culinary course with Miami Dade College.
What advice would you give to your younger self?
Stay in school. 
CITLALI PEREZ CAMPOS - Research Assistant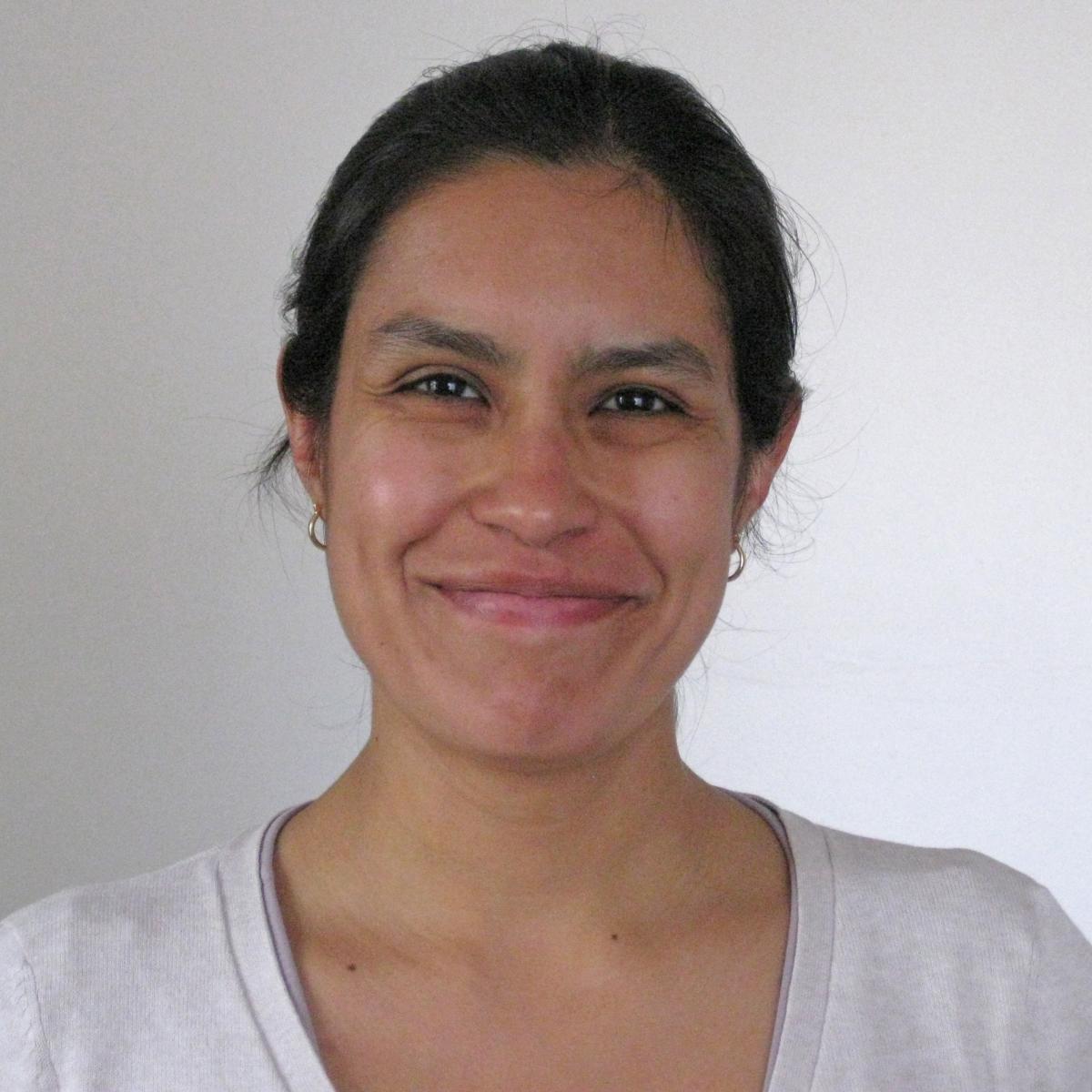 Citlali Perez Campos
Where are you from?
Mexico, Mexico City
What is your current position?
Research Assistant in the Hillman Lab at the Zuckerman Institute
How did you become interested in STEM and, more specifically, in biomedical engineering?
My path into biomedical engineering was far from straight, more like a winding road. I am a person that gets bored easily and I found that the most interesting subjects for me were the sciences because there was always something new to learn and discover. However, working with living things was never my strength and, when it came time to decide between Biological Sciences or Math & Physics, the decision was easy enough. Then, as it happens to many of us, I had an amazing teacher that made me fall in love with physics, so much so that I decided to major in physics in college and went on to earn a Master of Theoretical Quantum Optics.
However, after finishing my master's program, I felt like I needed to try something less theoretical and closer to the real world. It was then that I had another amazing realization, outside of physics, which was that physicists are in high demand over a wide range of areas of the industry, from finance to biology! After looking at different options, I finally discovered a field that captivated me: microscopy. I felt especially drawn to microscopy because it touches a variety of disciplines, from physics and engineering (to build and develop new instruments), to computer science and statistics (to be able to extract quantitative information from images), and of course, you are always in close collaboration with biologists who are the ones with the interesting questions.
This brings me back to being a person that gets bored easily. I love what I do because every new system or experiment requires me to learn new things and new challenges are always right around the corner.
Tell us about your family. Who has/have been your strongest influence(s) in life?
My mother was always a great model of strength and determination, but also generosity. Coming from a very modest background, she had to overcome many obstacles. She was the first person in my family to go to college and, at age 50, she went on to earn a master's degree with distinction. She taught me that education is the most valuable asset in life and to never stop learning new things, as this will not only help you to be better at your job, but it will also enrich your life. She had a very important rule: No matter what you do for a living, always strive to be the best at what you do.
How has your Hispanic background influenced your professional/academic experience?
Having studied in Mexico, this was not really a big consideration for me when I chose to study physics. However, since physics is a discipline where females compose only ~20% of students, I could argue that I was part of an underrepresented group. Fortunately, when I enrolled in college, I had the blessing of ignorance, so this didn't play a significant role when I chose my major. I was also fortunate enough to be part of a generation with a large number of women so I had a large support group. In addition, the best teachers I ever had never made a distinction between female and male students, and it was to these professors that I reached out and asked to be my mentors. Having these inspiring, encouraging mentors to guide me has had a great impact on my professional career.
However, I do think there is one aspect in which my Hispanic heritage has come into play. In our culture, perseverance and dedication are two qualities that are highly regarded and these are very important when you enter into a STEM career. I think it is our tendency to look on the sunny side of life that keeps us from giving up, even when things are not going the way we planned.
What accomplishment(s) are you most proud of, and what do you hope to accomplish in the future?
One of the most challenging stages in my career was the transition from the field of theoretical physics to the field of microscopy. I'm very proud of this transition because, although it required a lot of effort and hard work, I have reached a high level of expertise that has allowed me to work on developing cutting edge technologies and publish a number of peer review papers.
I am also very proud to have met the stringent requirements to be able to work at some of the most recognized scientific institutions like the UNAM in Mexico, the Max Planck Institute in Germany, and currently Columbia University.
Over the last few years, microscopy has become a very multidisciplinary field. New imaging systems are being developed at an accelerated pace and it is becoming increasingly difficult for companies to produce commercial versions of the many systems available. New types of facilities are being built where customized new technologies are accessible for researchers. In the future, I would love to be part of one such project.
What advice would you give to others who wish to pursue a degree and/or career in BME?
As in any other STEM career, you have to know your math. Learn as much math as you can and do not stop at the minimum requirements, as this will make your life easier and will help you to get much more out of other classes.
Make sure you are passionate about what you do because any scientific discipline is a lifelong enterprise that will require you to keep on learning even after you leave school. We are living in a time when technology is developing at an accelerated pace, which means that new opportunities are opening all the time. So, to take advantage of this, you will need to constantly expand your knowledge base and be open to learning new skills.
Being a Hispanic woman in science, I know all too well how hard it is hard to visualize yourself doing something when you have not seen anybody like you in the same role, but don't let this be the reason you decide to pursue a different career. I would advise you not to get intimidated or discouraged and see it instead as an adventure or a challenge. If you don't know anybody like you doing what you would like to do, don't think of yourself as being the only one, but as being the very first one.