Columbia University 7th Annual Engineering in Medicine Symposium - February 23, 2023
Jan 19 2023

About the Symposium
HOSTS
The Fu Foundation School of Engineering and Applied Science
&
Columbia University Irving Medical Center
 
EVENT DETAILS
Thursday, February 23, 2023
10:30 a.m. - 6:00 p.m. EST
Register now for a virtual ticket!
Join us virtually for a day of presentations and networking as we explore the interface of engineering and medicine and the path from bench to bedside. With opening remarks anticipated by Columbia Engineering Dean, Shih-Fu Chang, and Columbia College of Physicians and Surgeons Dean, Katrina Armstrong, the symposium comprises five sessions showcasing the role of engineering in the fields of Single Cell, Machine Learning, Neuroscience of Decision-Making, Development + Aging, and Tissue Engineering + Instructive Biomaterials.  
SYMPOSIUM CHAIRS
Elham Azizi, PhD
Assistant Professor of Biomedical Engineering; Herbert and Florence Irving Assistant Professor of Cancer Data Research
Nandan Nerurkar, PhD
Assistant Professor of Biomedical Engineering
Please direct any questions to [email protected]
OPENING REMARKS
Shih-Fu Chang, PhD
Dean of The Fu Foundation School of Engineering and Applied Science; Morris A. and Alma Schapiro Professor of Engineering; Professor of Electrical Engineering and Computer Science
Katrina Armstrong, MD
Executive Vice President for Health and Biomedical Sciences; Dean of the Faculties of Health Sciences and the Vagelos College of Physicians and Surgeons; Chief Executive Officer of Columbia University Irving Medical Center; Harold and Margaret Hatch Professor in the Faculty of the University
REGISTRATION
CLICK TO REGISTER FOR A VIRTUAL TICKET!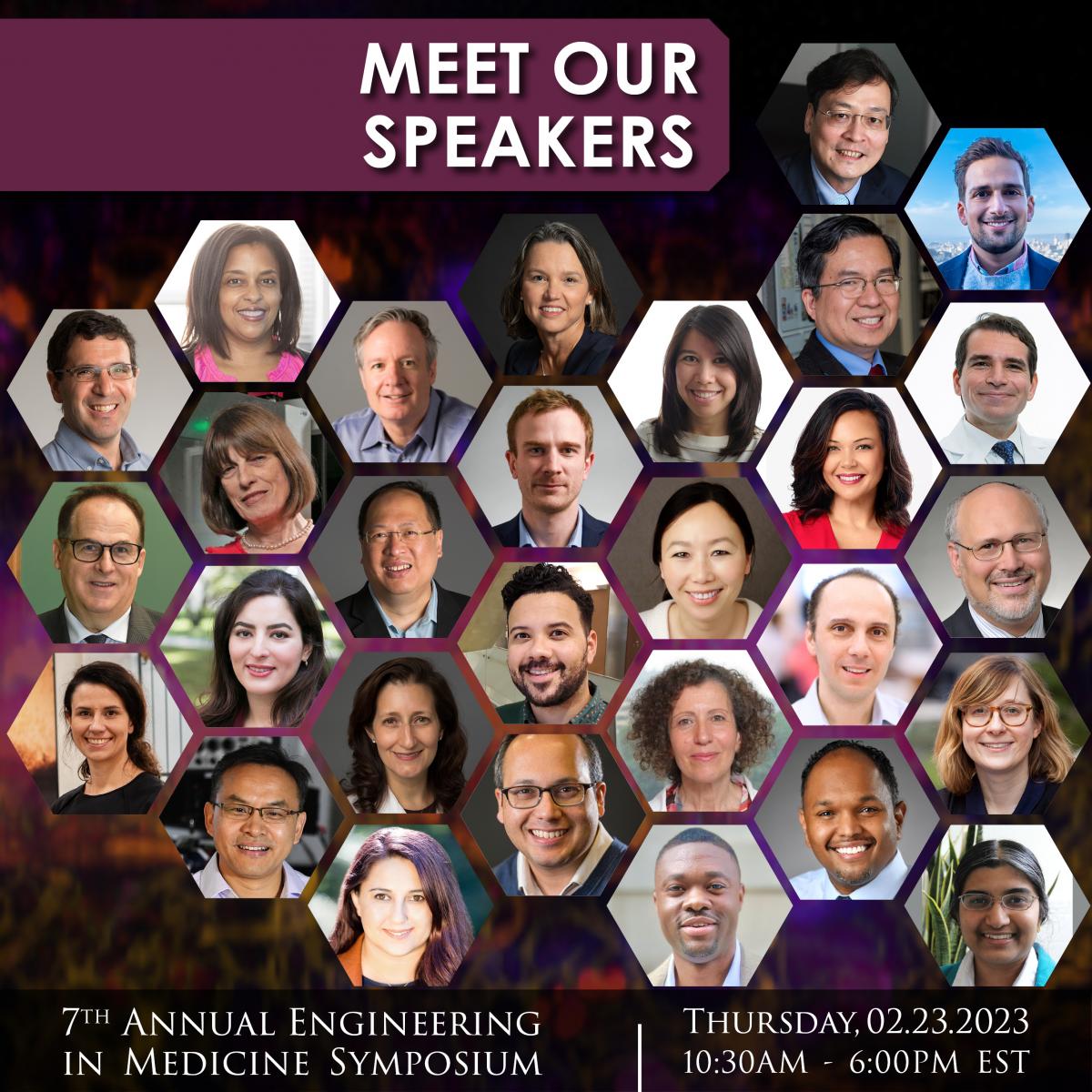 Click below to get to know our amazing speakers!