January 2020 - BME Blaze: Andrea Vargas
Jan 16 2020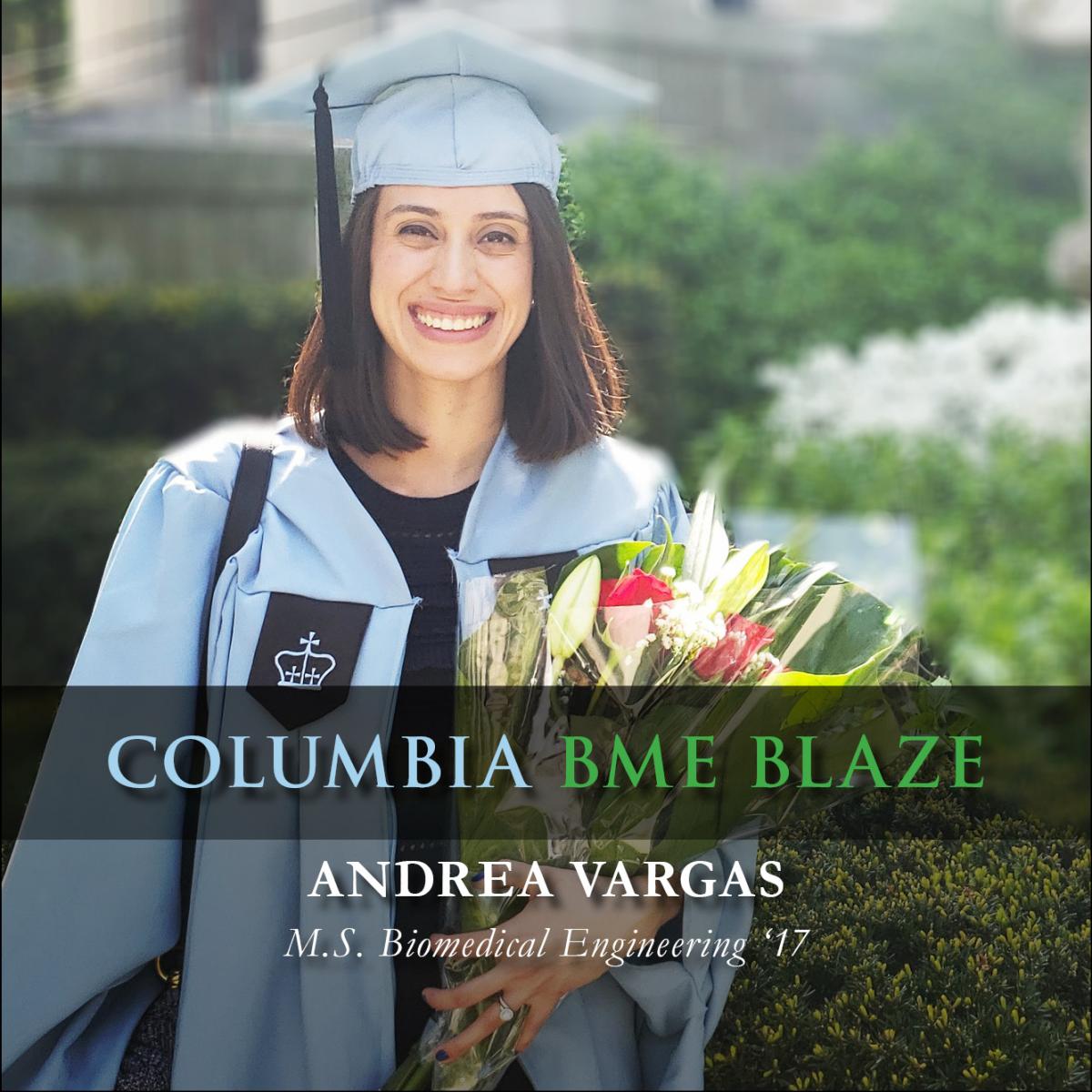 In this monthly spotlight, get to know the alumni, students, and faculty of Columbia's Department of Biomedical Engineering. Read what our BME folks are up to, from our faculty's latest research, to our students' plans for the future, to our teams' innovations, start-ups and other career successes.
We had the opportunity to catch up with Columbia BME alumna, Andrea Vargas (M.S. '17), to discuss her experience in the BME program, her current role at Stryker, and her advice to future BME students.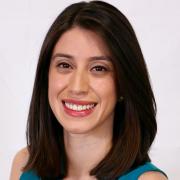 Andrea Vargas
M.S. Biomedical Engineering '17
Where are you from? 
I was born in Venezuela and moved to the States in 2003. I grew up in Florida, attending the University of Florida for a degree in Mechanical Engineering. After undergrad, I moved to New York City to work at a start-up in 3D printing. 
What drew you to the field of Biomedical Engineering?
With a degree in Mechanical Engineering, I worked in 3D printing of consumer goods and later in a start-up that works on 3D Bioprinting of tissue products. Once I saw how my engineering skills could be applied to help patients, I was hooked!
I joined the Columbia BME Master's program in 2016 and was so excited to focus on Biomedical Engineering.
What is your current role?
I am currently an R&D Project Engineer at Stryker. I work in the Spine Division, with a focus on biologics and 3D printed spinal implants. I get to work on a variety of systems and devices and make healthcare better in the process.
What are your thoughts on the strength of Columbia BME's alumni network and how has that influenced your career path?
I joined Stryker at the referral of someone who was working in the Stryker Joint Replacement division and completing their MBA at Columbia at the same time. If it wasn't for Dr. Reuther and the network she has developed around the Columbia BME program, I wouldn't have had the opportunity to join Stryker.
Why did you choose Columbia BME?
I chose Columbia BME for my Master's degree because of the way the program was structured. I loved that it was a small program and that there was an opportunity to take classes with a focus on industry. I knew that the most valuable experience I could get was from hands-on development and networking with clinicians and professors.
Oh! And the fact that Columbia is in NYC didn't hurt!
What were some of your favorite projects/memories from the program?
My favorite project was in Dr. Katie Reuther's Biomedical Innovation classes, which helped me see the whole product development process, work with doctors directly, and come up with a solution to an unmet need in an underserved space (women's health). It was exciting and challenging and I still use a lot of the skills I learned there in my everyday job at Stryker.
Any words of wisdom or tips for prospective BME students?
Yes! Find your passion, network, network, network, and take a 3D modeling (CAD) class. You'll need it in the industry! 
Columbia BME M.S. Program
The Master of Science degree program in the Department of Biomedical Engineering (BME) at Columbia University offers world-class biomedical engineering education and opportunities for cutting edge research and innovation. 
Priority deadline for applications is February 15, 2020.