July 2020 - BME Blaze: DeAnalisa Jones
Jul 01 2020
In this monthly spotlight, get to know the alumni, students, and faculty of Columbia's Department of Biomedical Engineering. Read what our BME folks are up to, from our faculty's latest research, to our students' plans for the future, to our teams' innovations, start-ups and other career successes.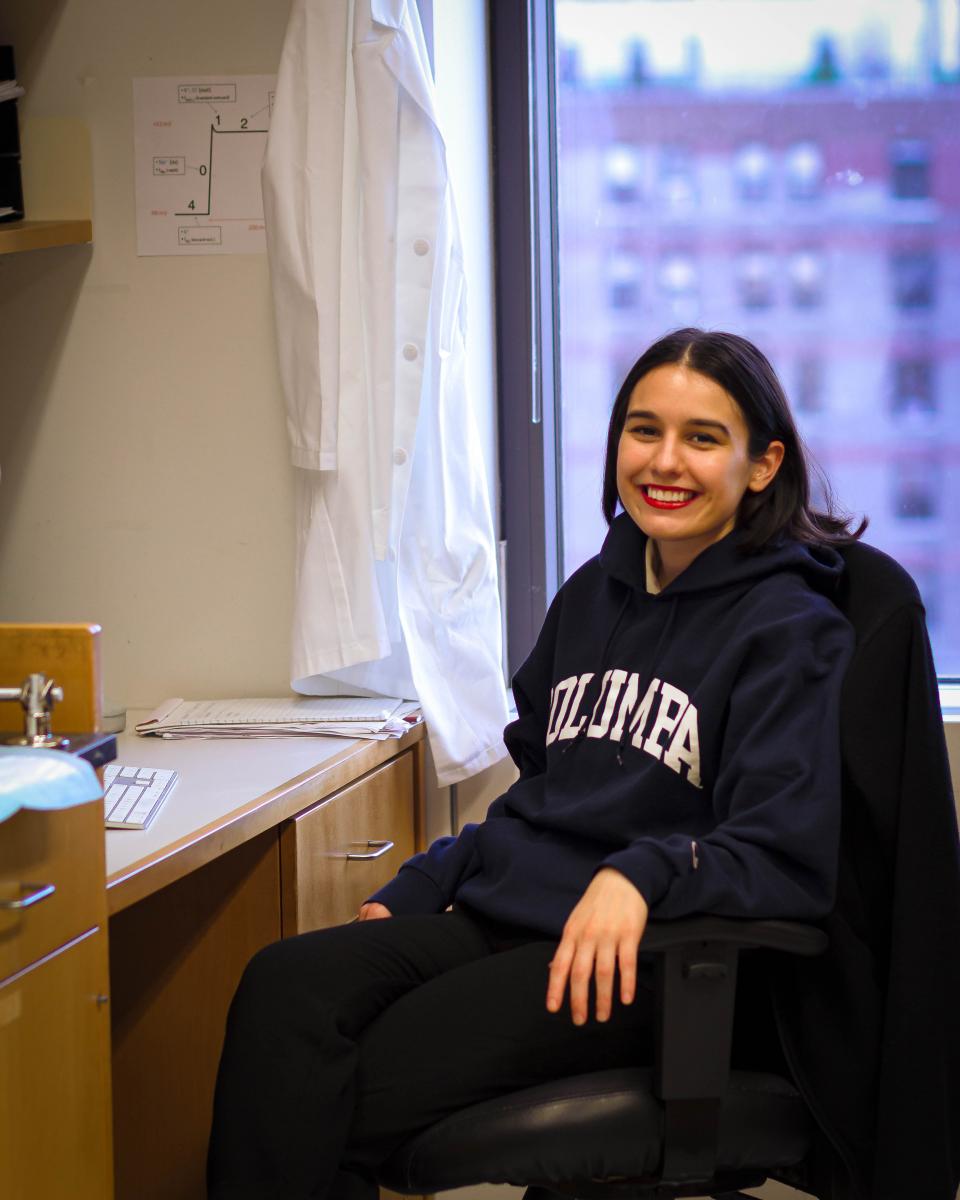 We had the opportunity to catch up with Columbia BME alumna, DeAnalisa Jones (B.S. '15), to discuss her experience as an undergraduate student in the Columbia BME program, her future plans, and her advice to future BME students.
Read DeAnalisa's story below!
Where are you from?
Tulsa, OK
What drew you to the field of Biomedical Engineering?
Math was always my favorite subject in school. I was also pretty sure I wanted to be a medical doctor. Biomedical engineering allowed me to combine those two interests.
What is your current role?
I'm currently a third year MD/PhD student at the Icahn School of Medicine at Mount Sinai. 
Why did you choose Columbia BME?
I actually learned what BME was through Columbia. When I was a freshman or sophomore in high school, I got this brochure in the mail from Columbia, titled "Why Engineering?" On the inside of the brochure, it listed all the engineering majors offered at Columbia and explained what each entailed. Before that, I had never heard of biomedical engineering. But I remember that brochure distinctly because, after that, BME at Columbia became my dream. 
What were some of your favorite projects/memories from the program?
My Senior Design group was a lot of fun. I'll leave it at that. 
What was your proudest moment at Columbia?
I had a moment during Senior Design where I was doing some trouble shooting on our prototype, and I was like "Wow, I've really learned a lot..." Until that point, I struggled a lot in BME. I grew up in a rural public school system in Oklahoma, so I didn't come to Columbia with a strong educational foundation like other students around me. I had a lot of catching up to do. When I arrived at Columbia, I certainly didn't know how to code or build circuits. I wasn't asking my own research questions. So when I found myself doing all these things and contributing meaningfully to our project, it was really humbling and gratifying. 
Any words of wisdom or tips for prospective BME students?
Hang in there! As I mentioned, I found BME very difficult. But it was absolutely worth it. I often tell people how glad I am that I stuck with BME because the critical thinking and problem solving skills I developed have helped me tremendously in research and medical school. I joke that, "If I can make it through BME at Columbia, I can make it through anything."
What are you excited about?
I just started working full time in the lab I'm going to do my PhD in, and I'm excited about the thesis project I'm working on. I also have a 5-month-old nephew/godson that I'm pretty excited about.  
COLUMBIA BME ACADEMICS
Find out more about our BME programs!
COLUMBIA BME INNOVATION & ENTREPRENEURSHIP
Explore Columbia BME's rich landscape for innovation and entrepreneurship.