Dr. Katherine Reuther and Dr. Aaron Kyle Win VentureWell Faculty Grant for Course in Global Health Tech and Entrepreneurship
Feb 07 2018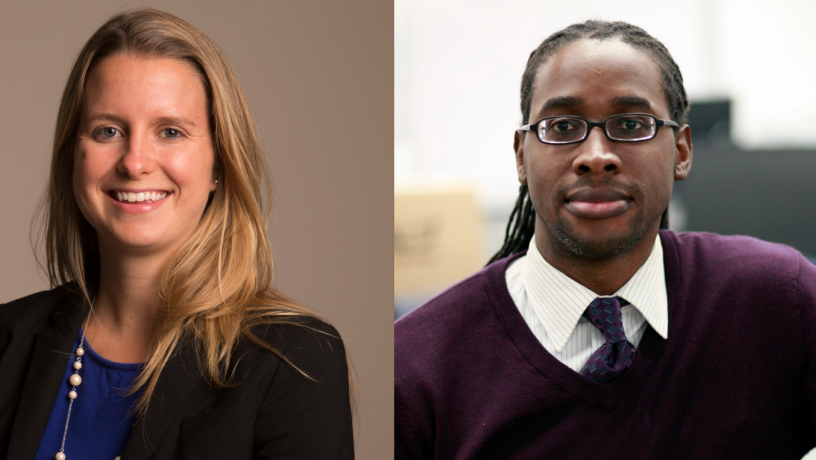 BME Lecturers Dr. Katherine Reuther and Dr. Aaron Kyle won a $25,000 VentureWell Faculty Grant to support an Experiential Course in Global Health Technology and Entrepreneurship. This new course builds on the current curriculum to improve global health technology product development and support sustainable venture creation. Under the current curriculum, Columbia BME has fostered successful global health technology startups at both the undergraduate and graduate levels. The new course will build on these successes to help students identify and solve unmet in-country clinical needs, provide entrepreneurship education with a focus on global and emerging markets, and support students' technology development and implementation.
See below for some of the global health tech student startups from Columbia BME!
Neopenda - Affordable, low-power, low-maintenance neonatal vital signs monitor for critically ill infants
Luso Labs, LLC. - Automated, accurate, affordable system for cervical cancer screening
Jibon Health Technologies - A condom tamponade to reduce postpartum hemorrhage
VentureWell awards faculty grants to colleges and universities for the purpose of strengthening existing curricular programs and/or building new courses and programs in invention, innovation, and entrepreneurship. Through these grant funds, VentureWell supports creative pedagogical approaches that generate student teams working on technology solutions to real-world problems.