Message from the Chair
Oct 12 2016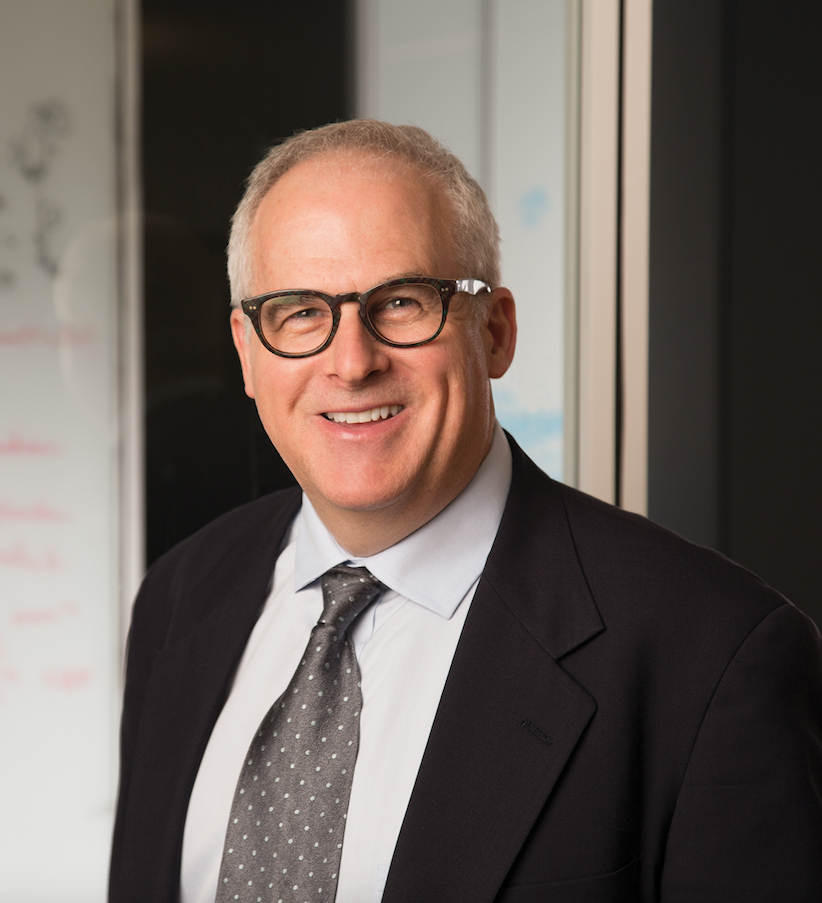 Dear Friends, Faculty, and Alumni of Columbia Biomedical Engineering,
Welcome to the new academic year! I hope you had a rejuvenating summer break and are ready to take on a new year of challenges and opportunities.
In the past few years, our faculty, students, academic and research programs have been rising to new levels of excellence. In 2014, we welcomed Assistant Professor Joshua Jacobs to Columbia's Biomedical Engineering Department as Director the Memory and Navigation Laboratory. That same year, Professor Kam Leong, who pioneered methods of direct cellular reprograming, also joined our department. In 2015, Tal Danino was recruited as an Assistant Professor, and now runs the Synthetic Biological Systems Lab. This year, we are excited to announce two new faculty hires in the area of magnetic resonance imaging (MRI): Christoph Juchem from Yale as an Associate Professor and Director of the MR SCIENCE Laboratory, and Professor John T. Vaughan from the University of Minnesota, is jointly appointed in the Departments of Biomedical Engineering and Radiology (CUMC). Professor Vaughan will serve a university wide leadership role as the Director of Columbia's MRI Research Program and holds an appointment in the new Zuckerman Mind Brain and Behavior Institute, which will house five new MRI systems for advancing neuroscience and neuroengineering.
Another exciting development in our department has been the outstanding success and performance of our partnership with the Coulter Foundation through our Columbia-Coulter Translational Research Partnership. Through this program, which identifies innovation and assists faculty and students with entrepreneurship in the biotechnology space, we have completed five years of funding totaling $3.5 million, and developed 35 collaborative teams of engineering faculty and clinicians from CU Medical Center. Our projects have since garnered an additional $48 million in government and foundation grants to Columbia as follow on funding, 4 startup companies, and over $8M in VC funding. This year, our Columbia-Coulter program will join forces with the Columbia Irving Institute for Clinical and Translational Research as a resource for supporting projects related to Translational Therapeutics. We are very excited about this expanded scope and the new opportunities it will provide to our students and faculty.
Our department has also seen enhancements to our research program. Four research laboratories, the Laboratory for Nanobiotechnology and Synthetic Biology, the Cellular Engineering Laboratory, the Cell and Molecular Biomechanics Laboratory, and the Raymond and Beverly Sackler Laboartory for Neural Engineering and Control have been refreshed by major renovations over the past 18 months. The department acknowledges the strong support of Dean Mary Boyce in making these renovations and our new hires possible. Over the next two years, we will have an opportunity to expand our research laboratory space footprint on the Columbia University Medical Center campus in the Lasker Biomedical Research Building. This will provide about 20,000 sq. ft. of new space for SEAS to make new faculty hires and move existing faculty who have strong ties to clinical research closer to CUMC to enhance collaborations.
I would also like to congratulate three members of our faculty who have recently been promoted to Full Professor – Samuel Sia, Henry Hess, and Barclay Morrison who have within their respective areas of research pioneered new paths in biomedical diagnostics, molecular motors, and traumatic brain injury, respectively.
Our undergraduate curriculum is the foundation of our department's educational program. After two years of planning and development, led by Professors Guo, Morrison and Kyle, we are excited to introduce our new undergraduate curriculum, which allows more flexibility for our students to pursue their interests within the field, while maintaining a rigorous amount of engineering fundamentals taught in core courses and laboratories. This year we have enhanced our graduate program, by adding classes in entrepreneurship and biotechnology to our MS curriculum to adapt to constantly changing needs in industry and commercialization.
Finally, I would like to congratulate our new alumni, the class of 2016! This year, our department graduated 48 undergraduates (BS), 34 MS students, and 21 Doctoral students. We wish you all the best of luck in all of your future endeavors. Do not forget us. You all have an open invitation to visit at any time. We would love to hear from you and all of our alumni.
Andrew F. Laine, D.Sc.
Percy K. and Vida L. W. Hudson Professor of Biomedical Engineering and Professor of Radiology (Physics)
Chair, Department of Biomedical Engineering