Neural Engineer Qi Wang Wins $2M NIH R01 Grant
Sep 01 2021 | By Holly Evarts | Photo Credit: Shreya Narasimhan/Columbia Engineering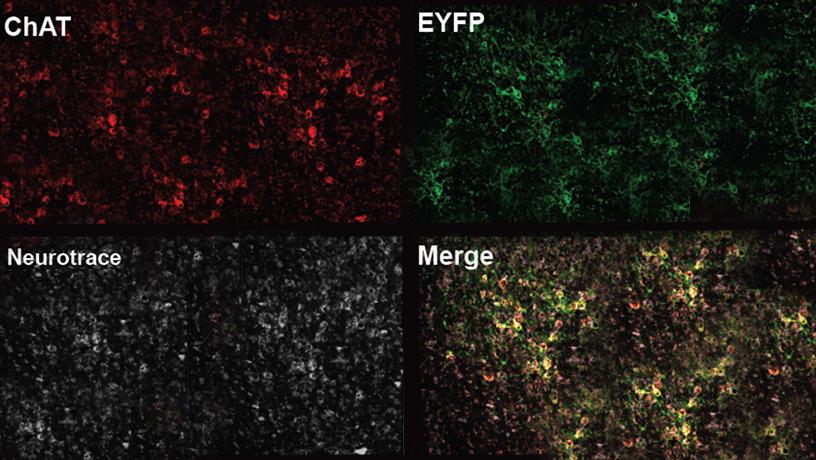 Qi Wang, a leader in neural engineering, has been awarded a $2 million, five-year grant from the National Institutes of Health to study the neuromodulation of information processing in the thalamus. Wang, an associate professor of biomedical engineering, studies how the brain processes information about the outside world through the electrical activity of neurons. His new research project is focused on the thalamus, located near the center of the brain, which relays the flow of information from the peripheral sensors to the cortex in most sensory systems.
Abnormal activity in the thalamus, which plays a pivotal role in mediating perception and sensorimotor tasks, has been implicated in major clinical disorders including schizophrenia, chronic neuropathic pain, Parkinson's disease, and depression, impacting the lives of millions of people every year.
With this new grant, Wang's team will use a combination of large-scale neural recording, targeted neural stimulation, gene editing, machine learning, and behavioral paradigms to dissect the differential role of multiple neuromodulatory systems on thalamic information processing and behavior. They will further investigate the mechanisms of their previous work, in which they found stimulation of a specific brain region improved the behavioral performance of animals performing a perceptual discrimination task. Wang's new project will advance his lab's long-term goal of engineering brain-machine interfaces to enhance or restore brain functions through the control of neural circuit dynamics.