Team Led by Tommy Vaughan Wins $3.7M NSF Grant to Launch $12M Neuroimaging Lab
Major Research Instrument grant funds the development of a next gen 9.4 Tesla magnetic resonance system for translational neuroscience, which will be one of the most powerful imaging systems for studying the human brain
Nov 29 2021 | By Alexis Newman | Photo Credit: John Abbott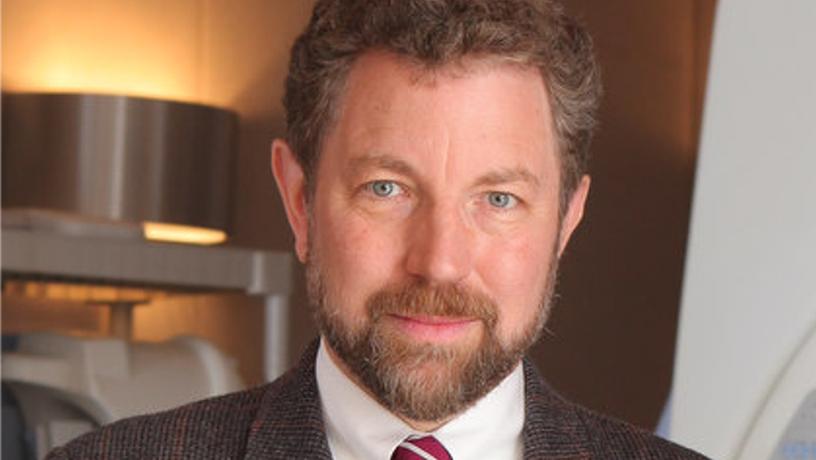 J. Thomas "Tommy" Vaughan Jr., professor of biomedical engineering and radiology, a principal investigator (PI) at the Zuckerman Mind Brain Behavior Institute, and director of the Columbia Magnetic Resonance (MR) Research Center, and his co-PIs have won a National Science Foundation (NSF) Major Research Instrument grant for $3.7 million that supports the development of "A Next Gen 9.4T Magnetic Resonance System for Translational Neuroscience." This instrument will be one of the most powerful imaging systems in the world for neuroscientists to study the human brain. Researchers will use it to safely and noninvasively observe human brain anatomy, metabolism, and function at the highest spatial, spectral, and temporal resolutions achievable.
The neuroimager, which will be housed, owned, and operated by the New York State Office of Mental Hygiene's (OMH) Nathan Kline Institute for Psychiatric Research (NKI), will bring together neuroscience researchers from the New York City tri-state area. Funded investigators and a board of advisors from Columbia and New York University (NYU), as well as Cornell, Mount Sinai, Princeton, and Yale, will be networked through an integrated cloud platform. Centrally located in one of the world's top neuroscience communities and an important partner of the Columbia MR Research Center, this 9.4T ultra-high-field (UHF) imaging facility will foster significant new discoveries in understanding the human brain and behavior.
With Vaughan at the helm as principal investigator, the project's co-investigators include the following leaders in the field of neuroimaging research:
Michael P. Milham, MD, Nathan Kline Institute and Child Mind Institute
Alexandre Rosa Franco, PhD, Nathan Kline Institute
Daniel Sodickson, MD, PhD, New York University Grossman School of Medicine
Thomas Foo, PhD, GE Global Research
"I came to New York to help match the world's top neuroscientists with the world's most powerful means of investigating the human mind, brain, and behavior in states of health, disease, and therapeutic intervention," says Vaughan. "This grant—together with the support of the greater New York scientific and engineering community, including Columbia, New York state, NKI, NYU, and GE Global Research—is a big step toward realizing this shared vision for all of us."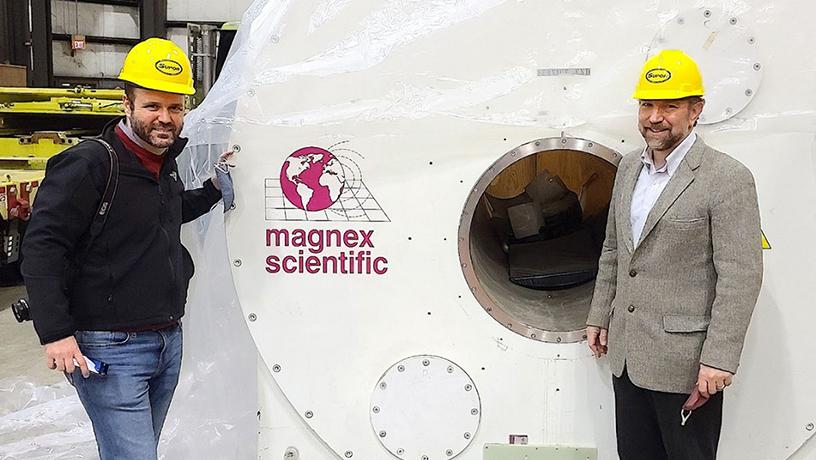 The grant will be used to develop a new console to interface with Vaughan's 9.4T magnet, which was moved to Columbia from his previous lab in Minnesota with support from Columbia and NKI. This revolutionary engineering project will be carried out as a collaboration between Columbia, NYU, and Cornell engineering schools and New York state industries, including GE Global Research and Communications Power Corporation. The OMH is building the new UHF imaging laboratory for this project at the NKI on the Orangeburg, NY, campus, which Vaughan will direct.
By using Vaughan's manufacturer-certified existing magnet, the $20 million total capital cost of this project has been reduced to $12 million. Project participants include both academic faculty and industry engineers, together with students and technicians. The grant will also support educational and training programs, leading to a new generation of trained engineers and scientists and advancing an exciting new level of science and discovery about the human brain and what makes us human.