A Note From Our Chair - Fall 2020
Oct 07 2020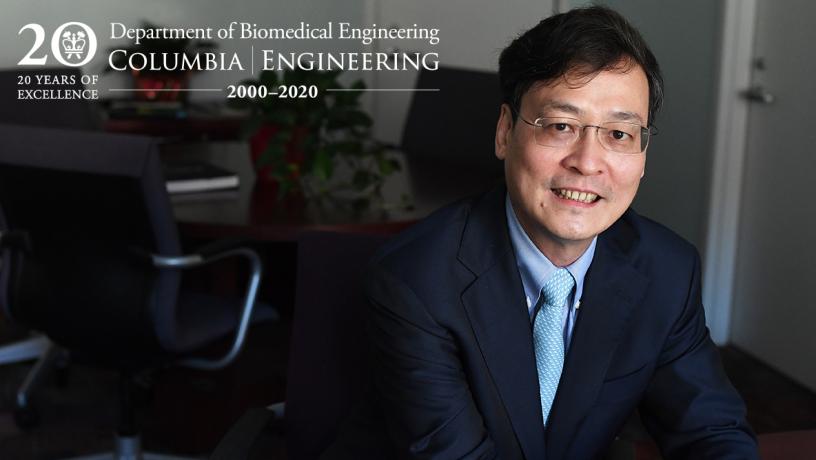 When we communicated with you in our last issue of Biomedical Engineering Insights, we had just kicked off our yearlong 20th anniversary celebration of our Department. We were in the process of putting final touches on our special anniversary issue of Biomedical Engineering Insights in early March, when the first case of COVID-19 was reported in New York City. At that time, we could not imagine the devastating impact the pandemic would have on our community and beyond. Even so, out of an abundance of caution, in early March we made the critical decision to reschedule our big celebratory symposium from April to October of this year (and now to May of 2021). Through our experiences this past year, we know that the world will never be the same, and we are all adapting to a new normal.

Challenges and crises often bring out the humanity and grace in each of us. We overcame numerous challenges in transitioning into quarantine, planning and executing virtual commencement ceremonies, ramping down and ramping up research, and now navigating hybrid education. We could not be prouder of how our Biomedical Engineering faculty, staff, and students responded to this crisis. Our extraordinary BME community stepped up in so many ways. Just to name a few of these efforts, our faculty, staff, and students contributed PPE to first responders, took leadership roles in COVID-19 task forces and design challenges, and helped develop COVID-19 rapid diagnostics and treatment.
A closer, more united, and stronger Department emerged from this unprecedented pandemic. During the darkest of times, our faculty and students continued to shine with outstanding achievements that brightened our hearts and filled us with hope. Even while we worked remotely, we had much success, with faculty promotions, junior and senior faculty honored with prestigious awards, senior faculty earning well-deserved named professorships, students winning top national competitions, and faculty elections to prestigious professional societies. We are especially proud to have been named the #9 biomedical engineering program in the nation according to US News & World Report.

This year, our Department formed a Committee on Diversity, Equity & Inclusion (DEI). The committee hit the ground running with the mission to nurture and advance a culture in the Department of Biomedical Engineering:
where diversity is actively embraced and supported,
where the practice of research and education is purposefully anti-racist,
where we recognize and overcome prejudice in training and hiring, and
where discrimination on the basis of, but not limited to, race, color, gender, sexual orientation and disability, is identified and addressed.
As our DEI efforts continue, we are beyond thrilled to welcome Professor José L. McFaline-Figueroa as he joins our Department in January 2021.

As we move into the new fall semester, we are confident that we will continue to prevail and overcome challenges as the COVID-19 pandemic fades away. We are also optimistic that we will be able to welcome you in person to the Columbia Biomedical Engineering Department to celebrate our 20th anniversary together in a safe and socially distanced manner.

Be safe and be well!
X. Edward Guo, Ph.D.
Chair, Department of Biomedical Engineering at Columbia University
Stanley Dicker Professor, Biomedical Engineering
Professor, Medical Sciences (in Medicine)
Director, Bone Bioengineering Laboratory