Paul Sajda Named the Vikram S. Pandit Professor of Biomedical Engineering
Oct 28 2021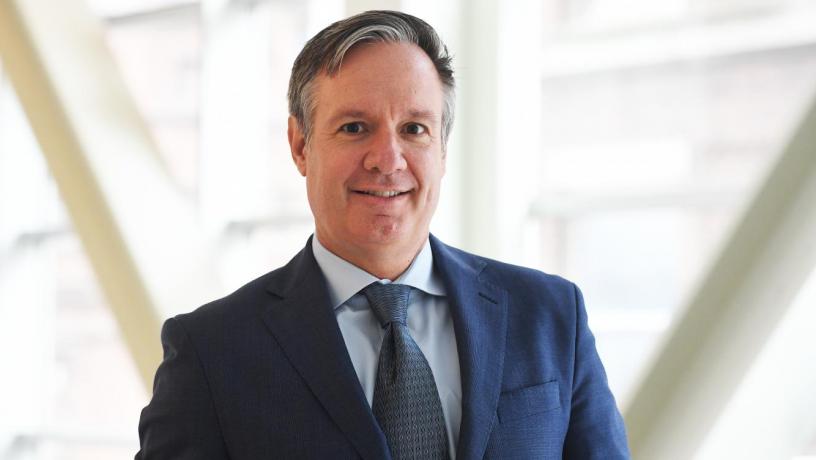 We are pleased to announce that Professor Paul Sajda has been named the Vikram S. Pandit Professor of Biomedical Engineering. This appointment recognizes Professor Sajda's outstanding research, scholarship, teaching, service, and leadership in his field and at Columbia Engineering.
Professor Sajda is a leading authority in the field of neuroengineering with recognized scholarship in decision neuroscience, brain-computer interfaces, and computational psychiatry.
In his research, he engages a multidisciplinary approach combining cognitive neuroscience with engineering to characterize the cortical networks underlying perceptual and cognitive processes, such as rapid decision-making in the human brain. Professor Sajda's laboratory pursues both basic and applied neuroscience research projects, with emphasis on non-invasive multi-modal neuroimaging, visual perception, brain-computer interfaces, application of machine learning to analysis of neural data and computational modeling of large neural systems. Professor Sajda also explores applications of these methods for better characterizing, understanding and treating psychiatric illness. Professor Sajda's research has been featured widely in some of the world's top technical journals and the mainstream press, including over 200 original research articles and invited reviews.
Beyond being a leader in the field of neuroengineering, Professor Sajda has excelled as a teacher and mentor. He has worked with aspiring engineers and neuroscientists of all levels. His students have gone on to excel in graduate programs, postdocs, as well as professorships at top institutions. In addition, Prof. Sajda has been a prolific entrepreneur, having co-founded three companies that have spun out of his lab.
Paul has received numerous awards throughout his career. He has been elected/elevated to the level of Fellow of the IEEE, the American Institute for Medical and Biological Engineering (AIMBE) and the American Association for the Advancement of Science (AAAS). Most recently, in 2019. Paul was awarded a Vannevar Bush Faculty Fellowship, which is the DoD's most prestigious academic investigator award.
Please join us in congratulating Paul Sajda on this well-deserved recognition and honor.