Prof. Nandan Nerurkar Awarded Five-year Grant from the National Institutes of Health and the National Institute of General Medical Sciences
Aug 16 2021 | By Jesse Adams | Photo Credit: Nandan Nerurkar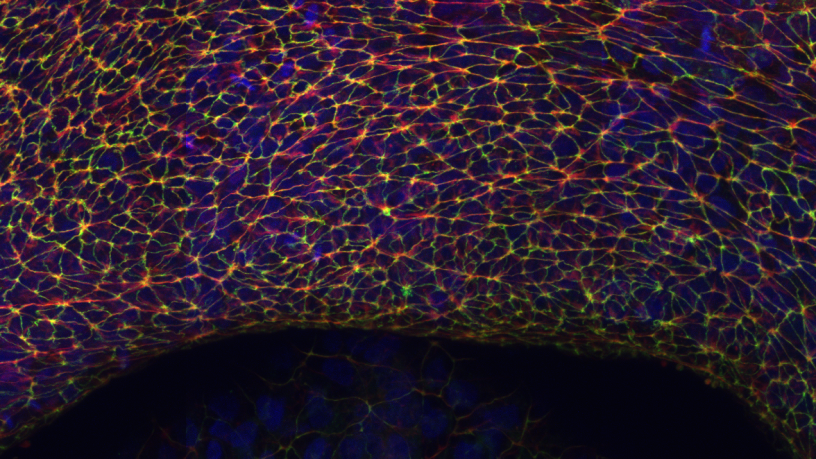 Professor Nandan Nerurkar has earned a major five-year grant totaling $2 million from the National Institutes of Health (NIH) and the National Institute of General Medical Sciences (NIGMS). The Maximizing Investigators' Research Award (MIRA) will support his research into the biophysical and biochemical intricacies of how early-stage embryos develop from clusters of stem cells into complex and precisely patterned organisms.
A member of the department of Biomedical Engineering, Nerurkar investigates how tissues and organs form in developing embryos via interwoven genetic, molecular, and biophysical cues. Utilizing live in vivo imaging of early-stages in a classical embryology model system, the chicken embryo, his Morphogenesis and Developmental Biomechanics Lab explores how developmental signals specify the forces that influence tissue growth and stem cell differentiation, including in birth defects when such processes go awry. Ultimately, he seeks to uncover design principles of embryonic tissue formation for applications in regenerative medicine and tissue engineering.
The MIRA grant will support Nerurkar's work in building highly quantitative perspectives on the many factors affecting embryonic development, particularly in understanding how stem cells in the embryo become fated to give rise to specific tissues. His lab has recently identified a special class of cells uniquely capable of spawning a remarkably wide range of cell types, which he believes could be transformative across the fields of developmental biology and stem cell reprogramming.