Profs. Hendon and Lu Awarded Provost Seed Grant: In these Hallowed Halls - Alumni Showcase Project
Mar 11 2022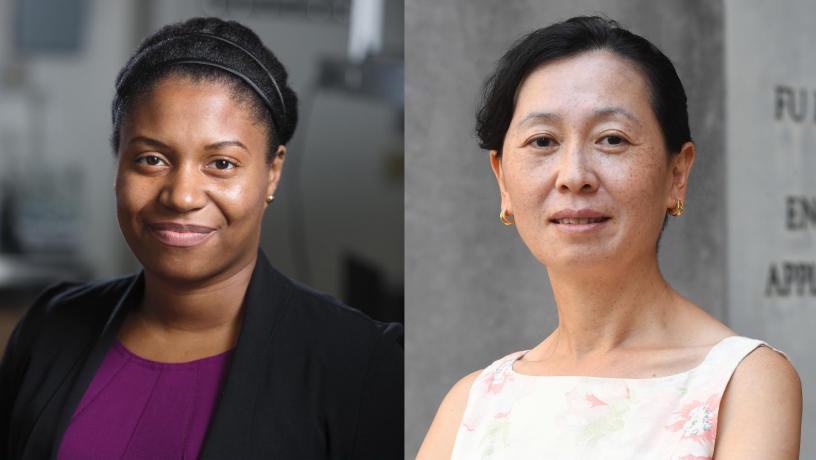 Christine Hendon, Associate Professor of Electrical Engineering, and Helen Lu, Percy K. and Vida L.W. Hudson Professor of Biomedical Engineering and Senior Vice Dean of Faculty Affairs and Advancement, have been awarded a seed grant for their project "IN THESE HALLOWED HALLS - ALUMNI SHOWCASE PROJECT."
The goal of this work is to highlight the diversity of the Columbia Engineering alumni community. The first is the development of a website designed to showcase the diversity of engineering students that have long been a part of the Columbia Engineering community. This will be a dedicated page that archives the histories of Black and Latino/a identifying alumni through historical and firsthand accounts. The second is a keynote event that brings alumni of color to campus to share their narratives with the current Columbia community in order to bridge relationships and ties through a shared common experience.
This project was funded through the Addressing Racism: A Call to Action for Higher Education initiative of the Office of the Vice Provost for Faculty Advancement.