BME Sweeps Top 3 Prizes in Columbia Venture Competition
May 12 2021 | By Alexis Newman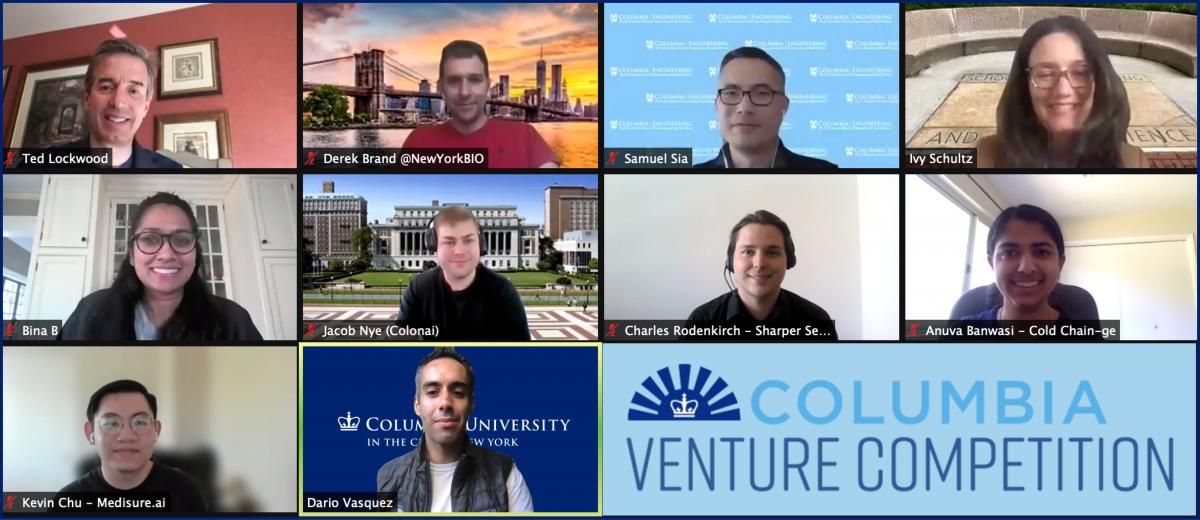 Screenshot from 2021 Columbia Venture Competition
 
As the spring semester reached its conclusion, more than 100 alumni judges from around the world gathered to rank Columbia startups during the 2021 Columbia Venture Competition, held virtually for the second consecutive year. We are grateful to the Columbia alumni judges for lending their time, talent, and expertise to narrow down the field and select the winners.
Every year, Columbia gives out millions of dollars to startups across campus through its various programs, and the Columbia Venture Competition is a major part of that funding. The Columbia Venture Competition is a partnership between Columbia College, Columbia Engineering, Columbia Entrepreneurship, the School of International and Public Affairs (SIPA), and the Alliance Program that works with French universities Sciences Po, Sorbonne University, and École Polytechnique.
This year, the two challenges set forth in the venture competition were the Urban Works India Challenge and the Technology Challenge. Students and alumni from Columbia's Department of Biomedical Engineering participated on several teams in the Technology Challenge, including the top three winning teams.
Meet the 2021 Technology Challenge Winners
Entries in the Technology Challenge must include business models based on a solid foundation of applied, solution-focused, technological innovation. Submissions for this track focus on product development, innovative design, and "builder" technologies. This year's winning projects addressed important health-related issues including colorectal cancer, vision/hearing, and vaccination.
1st Place – $25,000
Colonai
Colonai uses AI driven imaging to detect and decrease the risk of colorectal cancer.
Team Members: Jacob Nye (Biomedical Engineering, BS '18; MS '19); Bina Bansinath (GSAS '19)
2nd Place – $15,000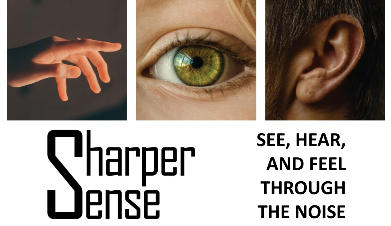 Sharper Sense
Sharper Sense is developing a non-invasive nerve stimulation patch that enhances vision and hearing by reducing sensory noise.
Team Members: Charles Rodenkirch (Biomedical Engineering, MS '16; PhD '19); Professor Qi Wang (Biomedical Engineering)
3rd Place – $10,000

Cold Chain-ge
Cold Chain-ge aims to improve vaccine accessibility through the use of orally dissolving films.
Team Members: Madeline Meier (Biomedical Engineering, BS '21); Anuva Banwasi SEAS '24; Laura Torre SEAS '24; Amy Wang SEAS '24
Congratulations to all the winners. Read more HERE.