Columbia BME Webinar Series 2020-2021
Mar 23 2021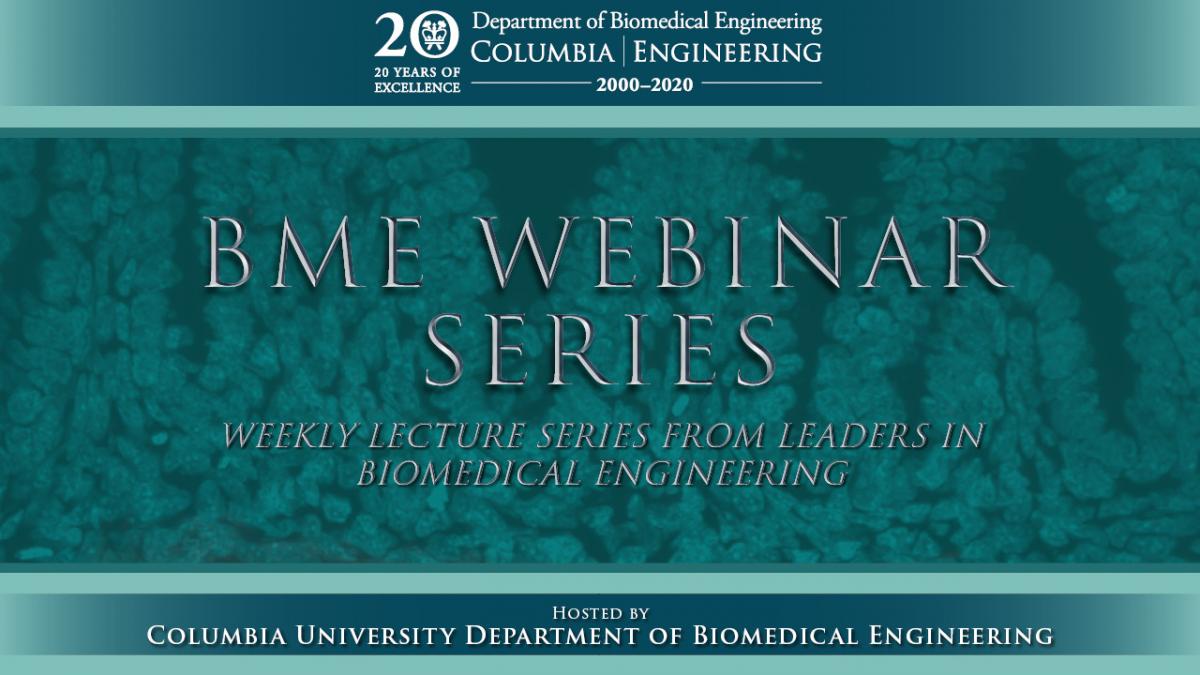 The Department of Biomedical Engineering is proud to host an annual weekly webinar series on the latest developments and research in Biomedical Engineering. The weekly series takes place on Friday mornings at 11:00AM Eastern and includes a variety of renowned academics from top universities to talk about their specific research and experience. For more information, please find individual talk abstracts on the Columbia BME Homepage under "Events", or use the links below as they become available.
CLICK HERE TO REGISTER FOR THE SPRING 2021 WEBINAR SERIES (JAN 15 - APRIL 9)
Attendees need only register once for this recurring weekly webinar series. The Richard Skalak lecture is part of this series.
(CLICK IMAGE TO ENLARGE)
2021 WEBINAR SCHEDULE
(click links for more information about each event)
| Date | Speaker |
| --- | --- |
| January 15 | Treena Arinzeh, NJIT |
| January 22 | Catherine Von Reyn, Drexel University |
| January 29 | Lucio Frydman, National High Magnetic Field Laboratory |
| February 5 | Fabrizio Sergi, University of Delaware |
| February 12 | Nicholas Durr, Johns Hopkins University |
| February 18 | 5th Annual Engineering in Medicine Symposium |
| February 19 | PhD Interview Weekend |
| February 26 | Brenda Ogle, BME Chair, University of Minnesota-Twin Cities |
| March 5 | Spring Recess |
| March 12 | Gang Bao, BME Chair, Rice University |
| March 19 | Brian Rutt, Stanford University |
| March 26 | James J. Collins, MIT - Richard Skalak Bioengineering Lecture |
| April 2 | Jeremias Sulam, Johns Hopkins University |
| April 9 | Shelly Sakiyama-Elbert, BME Chair, The University of Texas at Austin |
| Oct 9 | BME 20th Anniversary Alumni Day - Get involved! |
| Oct 10-11 | BME 20th Anniversary Symposium |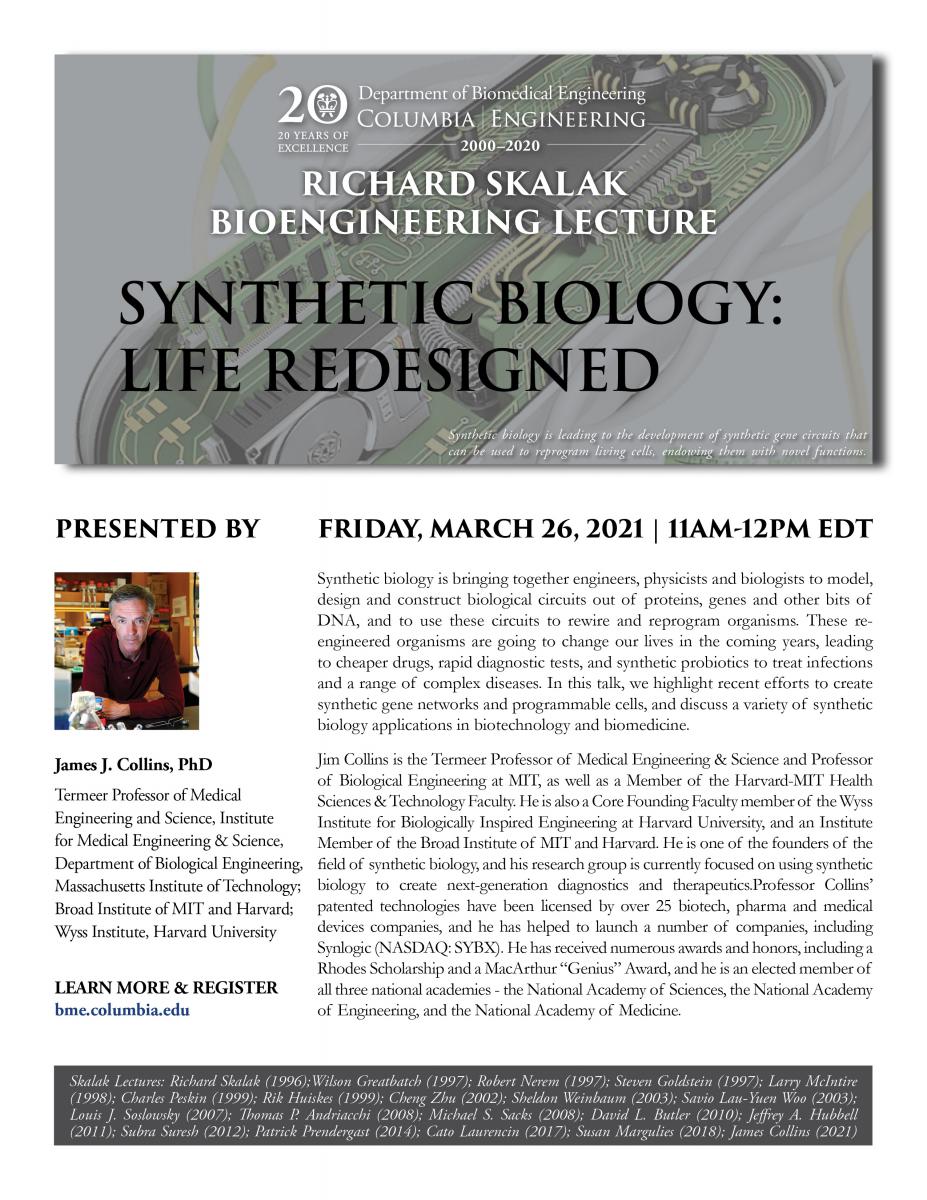 (CLICK IMAGE TO ENLARGE)
BME WEBINARS - FRIDAYS @ 11:00AM EASTERN
ABOUT THE RICHARD SKALAK BIOENGINEERING LECTURE
Richard Skalak BS'43, MS'46, PhD'54 (1923–1997) was already a distinguished professor of civil engineering and engineering mechanics, specializing in fluids and oil extraction, before turning his formidable attention to bioengineering in the late 1960s.
 
In a groundbreaking series of studies, many with Columbia colleague Shu Chien, Skalak was among the first to apply principles of engineering mechanics to understand the behavior of biomaterials. His 1969 paper, "Deformation of Red Blood Cells in Capillaries," a collaboration with P. I. Branemark published in Science, precisely described and quantified the flow of red blood cells. Later research—published in more than 200 papers—delved into cell membranes, bone and soft tissue growth, immune response, and many other topics.
 
Skalak also worked to develop titanium dental implants, contributing significantly to the broader practice of skeletal reconstruction. His work has proved foundational to advances in understanding and treating cancer, hypertension, atherosclerosis, and many other diseases.
 
Having joined the Department of Civil Engineering and Engineering Mechanics in 1944, Skalak taught at the Engineering School for more than 40 years. He chaired the department from 1972 to 1975 and became James Kip Finch Professor of Engineering Mechanics in 1977. From 1978 to 1987, he was director of Columbia's Bioengineering Institute. After retiring from Columbia in 1988, he directed the Institute for Mechanics and Materials as a professor of bioengineering at UC San Diego, passing away in 1997.
 
Skalak, a recipient of the Theodore von Karman Medal from the American Society of Civil Engineers, was a member of the National Academy of Engineering, the American Society of Mechanical Engineers, and the New York Academy of Medicine. He also served as president of the Society of Biomedical Engineering. The School holds the annual Richard Skalak Bioengineering Lecture in his honor.
RICHARD SKALAK LECTURES
Richard Skalak (1996); Wilson Greatbatch (1997); Robert Nerem (1997); Steven Goldstein (1997); Larry McIntire (1998); Charles Peskin (1999); Rik Huiskes (1999); Cheng Zhu (2002); Sheldon Weinbaum (2003); Savio Lau-Yuen Woo (2003); Louis J. Soslowsky (2007); Thomas P. Andriacchi (2008); Michael S. Sacks (2008); David L. Butler (2010); Jeffrey A. Hubbell (2011); Subra Suresh (2012); Patrick Prendergast (2014); Cato Laurencin (2017); Susan Margulies (2018); James Collins (2021)
TISSUE TALKS - WEDNESDAYS @ 3:00PM EASTERN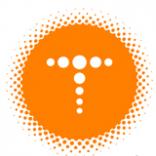 Learn about the Tissue Engineering and Regenerative Medicine International Society, Inc. (TERMIS)