Innovation and Entrepreneurship
Columbia University has a vibrant innovation and entrepreneurship ecosystem, with a variety of offerings at the University, School, and Department level.
 
University Level
Columbia Entrepreneurship, Innovation, and Design ("Columbia Entrepreneurship") aims to support, invigorate, accelerate, and motivate the Columbia community's programs and culture around innovation, creativity, and entrepreneurship. The ecosystem around entrepreneurship at Columbia is vibrant, brilliant, and cutting edge. At the very heart of Columbia Entrepreneurship's mandate is to find ways to take advantage of the enormous power, vitality, and resources of the entire University so that, indeed, the whole of our energies is much greater than merely the sum of the parts. 
School Level
Columbia Engineering Entrepreneurship supports students, faculty, and alumni (from SEAS and across the university) at all stages of innovation and entrepreneurship activities. 
Department Level
As a vital part of Columbia's innovative culture, the Department of Biomedical Engineering's faculty and graduate student inventors are on the cutting-edge of scientific innovation, creating solutions to some of society's most challenging problems. In the past 5 years, BME researchers have made over 140 new inventions, which led to over 30 new licenses to industry, 20 of which were to new startup companies formed around Columbia innovations.
NEOPENDA, Innovating needs-based medical technologies for emerging markets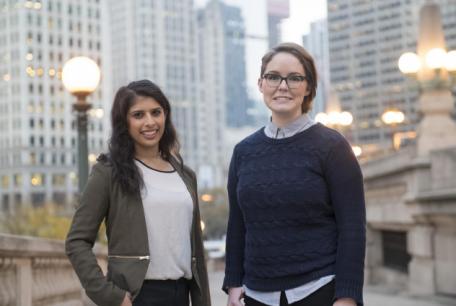 Teresa Cauvel (MS '16, BME) and Sona Shah (MS '16, BME)
Co-founders Teresa Cauvel (MS '16, BME) and Sona Shah (MS '16, BME) founded Neopenda to address a massive global health challenge: Too many critically ill newborns are dying from preventable causes in low-resource settings, often times because hospitals are severely understaffed and there is no equipment to help identify a newborn in distress. [learn more]
KINNOS, The new standard of infection prevention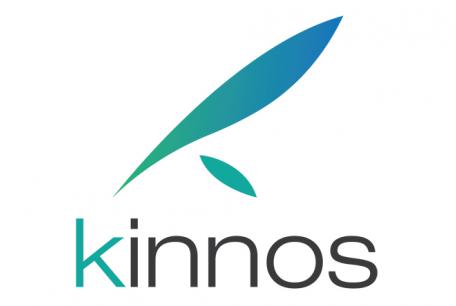 Kinnos was founded by Jason Kang (BS '16, BME) to protect healthcare workers, patients, and friends and family from infections. Developed and first implemented during the 2014 Ebola crisis in West Africa, Highlight® was created to address the urgent need to improve disinfection for both epidemic response and daily prevention. Our goal is to empower people to protect themselves and others, and to provide society with peace of mind through disinfection you can see. [learn more]
XYLYX BIO, The cell environment company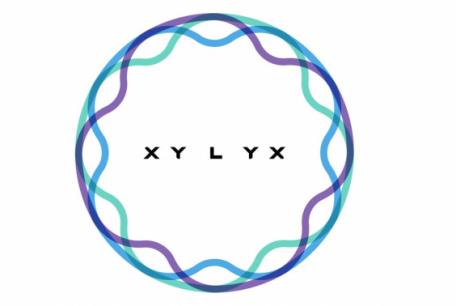 Co-founded by John O'Neill (PhD '17, BME) and University and Mikati Foundation Professor of Biomedical Engineering and Medical Sciences Gordana Vunjak-Novakovic, Xylyx Bio specializes in cell-specific biomaterials. Rather than isolated components or synthetic materials, the Company's suite of extracellular matrix-derived products provide the most physiological cell environment possible in which to create and deliver effective science-based solutions for the benefit of human life and health. [learn more]
EPIBONE, A revolutionary bone reconstruction company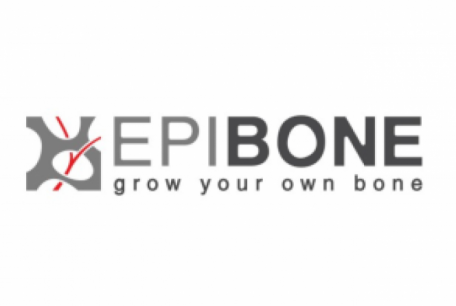 Co-founded by Nina Tandon (PhD '09, BME, MBA '12, CBS) and Gordana Vunjak-Novakovic, University and Mikati Foundation Professor of Biomedical Engineering and Medical Sciences, EpiBone, Inc. is a privately-held regenerative medicine company focused on skeletal reconstruction. Sitting at the intersection of biology and engineering, the company harnesses the power of a patient's own cells to create living solutions that become a seamless part of a patient's body. EpiBone is currently developing a pipeline of bone, cartilage, and compound (bone and cartilage) products. [learn more]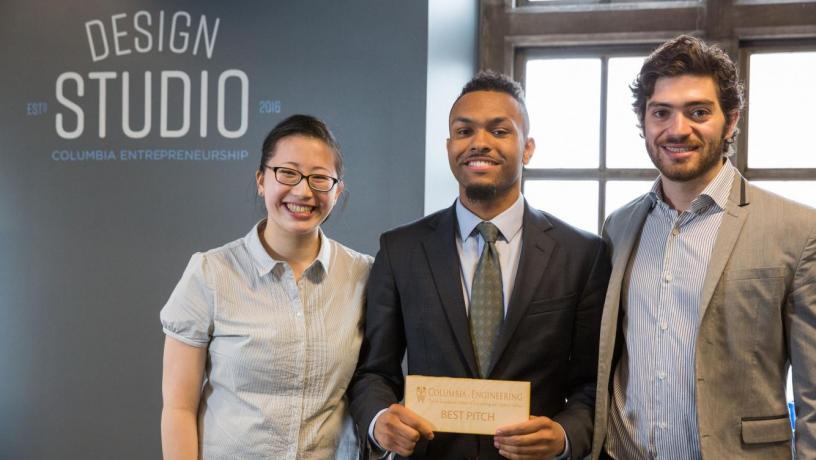 BME DESIGN + ENTREPRENEURSHIP CLASSES
Undergraduate:
ENGI E1102: The Art of Engineering
Core requirement for all entering SEAS students. This course is a bridge between the science-oriented, high school way of thinking and the engineering point of view. Fundamental concepts of math and science are reviewed and re-framed in an engineering context, with numerous examples of each concept drawn from all disciplines of engineering, including Biomedical Engineering, represented at Columbia. Non-technical issues of importance in professional engineering practice such as ethics, engineering project management, and societal impact are addressed.
 
BMEN E3910: Biomedical Engineering Design I &
BMEN E3920: Biomedical Engineering Design II
A two-semester design sequence to be taken in the senior year. Elements of the design process, with specific applications to biomedical engineering: concept formulation, systems synthesis, design analysis, optimization, biocompatibility, impact on patient health and comfort, health care costs, regulatory issues, and medical ethics. Selection and execution of a project involving the design of an actual engineering device or system. Introduction to entrepreneurship, biomedical start-ups, and venture capital. Semester I: statistical analysis of detection / classification systems (receiver operation characteristic analysis, logistic regression), development of design prototype, need, approach, benefits and competition analysis. Semester II: spiral develop process and testing, iteration and refinement of the initial design / prototype and business plan development.
 
Graduate:
ENGI W4100: Research to Revenue
An interschool course with Columbia Business School that trains engineering and business students to identify and pursue innovation opportunities that rely on intellectual property coming out of academic research. Idea generation, market research, product development, and financing. Teams develop and present a business model for a technological invention.
 
BMEN E6005: Biomedical Innovation I
Master's students only. Project-based design experience for graduate students. Elements of design process, including need identification, concept generation, concept selection, and implementation. Development of design prototype and introduction to entrepreneurship and implementation strategies. Real-world training in biomedical design and innovation.
 
BMEN E6006: Biomedical Innovation II
Second semester of project-based design experience for graduate students. Elements of design process, with focus on skills development, prototype development and testing, and business planning. Real-world training in biomedical design, innovation, and entrepreneurship.
 
BMEN E6007: Lab to Market - Accelerating Biomedical Innovation
Introduction to and application of commercialization of biomedical innovations. Topics include needs clarification, stakeholder analysis, market analysis, value proposition, business models, intellectual property, regulatory, and reimbursement. Development of path-to- market strategy and pitch techniques.
OTHER DESIGN + ENTREPRENEURSHIP CLASSES
BIOT GU4160: Biotechnology Law
This course will introduce students to the interrelated fields of patent law, regulatory law, and contract law that are vital to the biotech and biopharmaceutical sectors. The course will present core concepts in a way that permits students to use them throughout their corporate, academic, and government careers. SCE and TC students may register for this course, but they must first obtain the written permission of the instructor, by filling out a paper Registration Adjustment Form (Add/Drop form). The form can be downloaded here, but must be signed by the instructor and returned to the office of the registrar.
 
BIOT GU4180: Entrepreneurship in Biotechnology
The course examines the entrepreneurial process in biotechnology from idea generation through economic viability. Biotechnology companies are unique in that they need a years-to-decades long period of incubation prior to becoming self-sustaining. Students will be introduced to the steps needed to start and nurture a company, and gain an ability to assess the health of potential collaborators, partners or employers. Topics include an overview of the global biotechnology industry, idea generation, business plan formulation, intellectual property protection, funding, personnel management including board composition, regulatory body interaction, and company exits. Course website: http://biot4180.weebly.com/
 
BIOT W4200: Biopharmaceutical Development and Regulation
The program aims to provide current life sciences students with an understanding of what drives the regulatory strategies that surround the development decision making process, and how the regulatory professional may best contribute to the goals of product development and approval. To effect this, we will examine operational, strategic, and commercial aspects of the regulatory approval process for new drug, biologic, and biotechnology products both in the United States and worldwide. The topics are designed to provide a chronological review of the requirements needed to obtain marketing approval. Regulatory strategic, operational, and marketing considerations will be addressed throughout the course. We will examine and analyze the regulatory process as product candidates are advanced from Research and Development, through pre-clinical and clinical testing, to marketing approval, product launch and the post-marketing phase. The goal of this course is to introduce and familiarize students with the terminology, timelines, and actual steps followed by Regulatory Affairs professionals employed in the pharmaceutical or biotechnology industry. Worked examples will be explored to illustrate complex topics and illustrate interpretation of regulations.
 
BUSI UN3021: Marketing Management
Designed to provide students with an understanding of the fundamental marketing concepts and their application by business and non-business organizations. The goal is to expose students to these concepts as they are used in a wide variety of settings, including consumer goods firms, manufacturing and service industries, and small and large businesses. The course gives an overview of marketing strategy issues, elements of a market (company, customers, and competition), as well as the fundamental elements of the marketing mix (product, price, placement/distribution, and promotion).
 
CHEN E4020: Protection of Industrial and Business Property
To expose engineers, scientists and technology managers to areas of the law they are most likely to be in contact with during their career. Principles are illustrated with various case studies together with active student participation.
 
CIEN E4136: Entrepreneurship - Engineering & Construction
Capstone practicum where teams develop strategies and business plans for a new enterprise in the engineering and construction industry. Identification of attractive market segments and locations; development of an entry strategy; acquisition of financing, bonding and insurance; organizational design; plans for recruiting and retaining personnel; personnel compensation/incentives. Invited industry speakers. Priority given to graduate students in Construction Engineering and Management.
 
COMS W4460: Principles of Innovation and Entrepreneurship
Team project centered course focused on principles of planning, creating, and growing a technology venture. Topics include: identifying and analyzing opportunities created by technology paradigm shifts, designing innovative products, protecting intellectual property, engineering innovative business models.
 ​​​​
CSOR W4561: Intellectual Property for Entrepreneurs
This course will provide the aspiring business executive, tech entrepreneur, or engineer an overview of commercial opportunities and risks associated with intellectual property, with a particular focus on technology patents. While legal principles will be addressed, the primary focus of the class will be on leveraging intellectual property to create financial returns.
 
ECON GU4280: Corporate Finance
An introduction to the economics principles underlying the financial decisions of firms. The topics covered include bond and stock valuations, capital budgeting, dividend policy, market efficiency, risk valuation, and risk management. For information regarding REGISTRATION for this course, go to: http://econ.columbia.edu/registration-information.
 
IEME E4200: Intro to Human Centered Design
Fast-paced introduction to human centered design. Students learn the vocabulary of design methods, understanding of design process. Small group projects to create prototypes. Design of simple product, more complex systems of products and services, and design of business.
 
IEME E4310: The Manufacturing Enterprise
The strategies and technologies of global manufacturing and service enterprises. Connections between the needs of a global enterprise, the technology and methodology needed for manufacturing and product development, and strategic planning as currently practiced in industry.
 
IEOR E2261: Accounting and Finance
For undergraduates only. This course examines the fundamental concepts of financial accounting and finance, from the perspective of both managers and investors. Key topics covered in this course include principles of accrual accounting; recognizing and recording accounting transactions; preparation and analysis of financial statements, including balance sheets, income statements, cash flow statements, and statements of owners' equity; ratio analysis; pro-forma projections; time value of money (present values, future values and interest/discount rates); inflation; discounted-cash-flow (DCF) project evaluation methods; deterministic and probabilistic measures of risk; capital budgeting.
IEOR E4003: Corporate Finance for Engineers
This course is required for all undergraduate students majoring in IEOR.  Introduction to the economic evaluation of industrial projects. Economic equivalence and criteria. Deterministic approaches to economic analysis. Multiple projects and constraints. Analysis and choice under risk and uncertainty.

or
 

IEOR E4403: Quantitative Corporate Economics
This course is required for students in the Undergraduate Advanced Track. Key measures and analytical tools to assess the financial performance of a firm and perform the economic evaluation of industrial projects and businesses. Deterministic mathematical programming models for capital budgeting. Concepts in utility theory, game theory and real options analysis.
 
IEOR E4510: Project Management
Management of complex projects and the tools that are available to assist managers with such projects. Topics include project selection, project teams and organizational issues, project monitoring and control, project risk management, project resource management, and managing multiple projects.
 
IEOR E4550: Entrepreneurial Business Creation for Engineers
This course is required for undergraduate students majoring in OR:EMS. Introduce basic concepts and methodologies that are used by the nonengineering part of the world in creating, funding, investing in, relating to, and operating entrepreneurial ventures. The first half of the course focuses on the underpinning principles and skills required in recognizing, analyzing, evaluating, and nurturing a business idea.The second half focuses on basic legal knowledge necessary in creating a business entity, defending your business assets, and in promoting effective interaction with other individuals and organizations.
 
IEOR E4555: Design and Agile Project Management (Fall Semester, By application only)
An intensive, team and project­-based seminar in which students will learn: (1) a multi-­disciplinary approach to evidence ­based product design; (2) agile project planning and execution; (3) rapid MVP prototyping; and (4) launch strategy formulation and implementation. Focuses on the practical use of design thinking, design studio, and iterative design sprint methodologies. Systematic approach to Lean User Research, User Experience (UX), and User Interface (UI) design and deployment are integral components of the course curriculum. Mix of startup and enterprise projects that are either application ­drive, data­ driven, or a combination of both. Teams are fully supported in devising prototypes and actualizing their proposed solutions. Note: This course is by application only.
 
IEOR E4560: Lean LaunchPad (Spring semester, By application only with advisor approval)
Participants in the program will develop a comprehensive business model ready for launch. The focus is on developing fundable, high-potential businesses. Faculty members, alumni, industry mentors, and others will help students hone their execution strategy. The approach will be a combination of relevant, practical education and action learning. Participants will be expected to advance their businesses in concrete ways by engaging customers and strategic partners, developing prototypes, and developing and testing business-model hypotheses. In addition to class sessions, participants are expected to make tangible progress in the real world.
 
IEOR E4577: Intellectual Property for Entrepreneurs (zero credit)
Intellectual property (e.g., patents, copyrights, trademarks, and trade secrets) are an increasingly critical part of almost any business, at almost any stage of growth. Indeed, as just one example, software IP, which can be protected by patents, copyrights, and trade secrets, features prominently in startups and Fortune 100 companies. This course will provide the aspiring business executive, tech entrepreneur, or scientist an overview of commercial opportunities and risks associated with intellectual property, with a particular focus on technology patents. While legal principles will be addressed, the primary focus of the class will be on leveraging intellectual property to create financial returns.
 
IEOR E4998: Managing Technological Innovation and Entrepreneurship
This is a required course for undergraduate students majoring in OR:EMS. Focus on the management and consequences of technology-based innovation. Explores how new industries are created, how existing industries can be transformed by new technologies, the linkages between technological development and the creation of wealth and the management challenges of pursuing strategic innovation.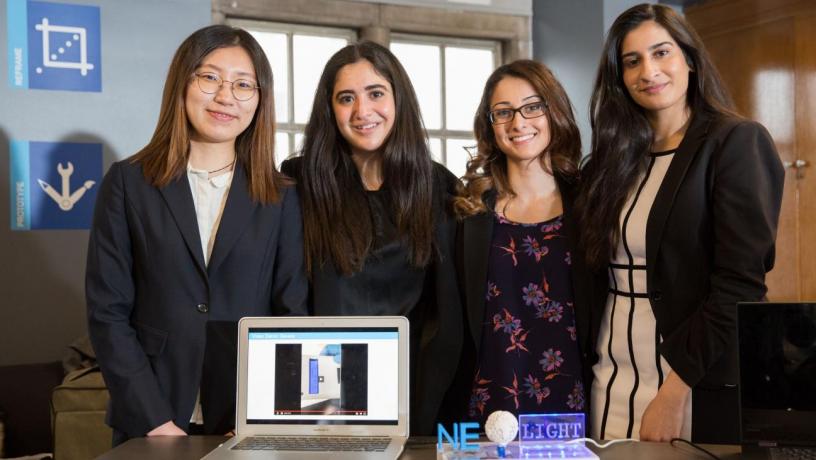 Columbia Biomedical Engineering Technology Accelerator (BiomedX)
The Columbia Biomedical Engineering Technology Accelerator (formerly the Columbia-Coulter Translational Research Partnership) aims to catalyze the advancement of biomedical technologies by providing funding, education, resources and mentorship to teams of clinicians, engineers and scientists working to develop solutions to clinical unmet needs, with the ultimate goal of bringing innovative research out of the lab to benefit society.
Master of Science in Biomedical Engineering
Read about Columbia's Master of Science in Biomedical Engineering.
Columbia Engineering Entrepreneurship
Explore Columbia Engineering Entrepreneurship's rich landscape for innovation and entrepreneurship.