Columbia Engineering student named a Schwarzman Scholar
Vish Rao '23 will spend a year at Tsinghua University in Beijing studying global affairs and leadership 
 
Dec 09 2022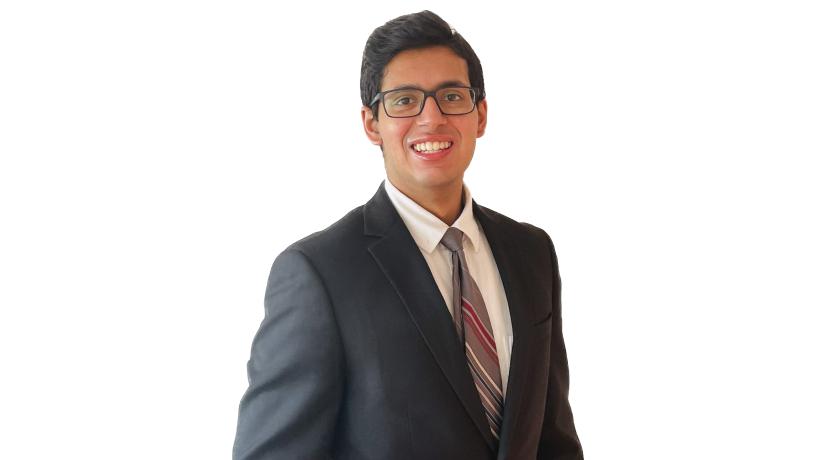 Vishwanatha "Vish" Rao '23 has been named a Schwarzman Scholar for 2024. The prestigious fellowship program was established to build a network of young leaders in a variety of sectors who will advance understanding between China and the rest of the world. The one-year program is based at Tsinghua University in Beijing and centers on a one-year Master's degree in Global Affairs focused on Leadership, Global Affairs, and China.
Students will learn from faculty at Tsinghua University, as well as leading experts and thought leaders from other universities and institutions. In addition to coursework, students will immerse themselves in the culture of China and receive professional guidance and mentoring. The program seeks scholars who have demonstrated leadership qualities and sensitivity to cultural and political diversity.
Rao, who joins a cohort of more than 151 scholars from 36 countries and 121 universities, was chosen from a pool of more than 3,000 applicants. The biomedical engineering major from Acton, Massachusetts, has already co-authored six peer-reviewed publications and twelve posters/presentations, and led several projects combining medicine and AI. He also works on the executive board for the Biomedical Engineering Society.
Rao has served as class president for the Engineering Student Council and participated in Engineering Without Borders, leading a team that expanded potable water access in Ghana. He is also part of the RAAS student group established to celebrate the dance form Garba-Raas and serves as the Vice President of the Tau Beta Pi honor society.
Through the fellowship, Rao hopes to help bring the benefits of medical AI to clinical settings. "Many medical AI limitations can be addressed through increased collaboration," he says. "I am confident that [Schwarzman Scholars] will help me to deepen this collaboration internationally."
Columbia's other Schwarzman Scholars for the Class of 2024 are David Chen GS'22, Kewen Kong CC'23, Rory Madigan CC'20, and Charlie Wallace CC'23.
Read more about Rao and the other Schwarzman Scholars here and learn more about this and other fellowship offerings through the Undergraduate Research and Fellowships office.