Letter from the Chair
The Department was officially established in 2000 by the founding chair of the Department Dr. Van C. Mow. The Department offers educational programs leading to BS, MS, PhD degrees as well as MD - PhD and MS – MD degrees in collaboration with the Columbia University Irving Medical School.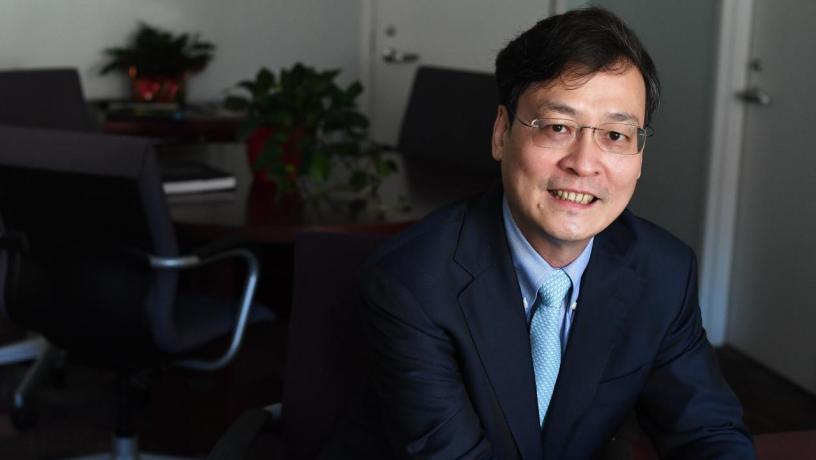 Dear Colleagues and Friends of Columbia BME,
We are pleased to present to you the 2022 Fall / Winter edition of Columbia University's Biomedical Engineering Insights. We wish you, Columbia BME faculty, staff, students, alumni, and friends, Happy Holidays and a prosperous New Year.
2022 has been a transformative year for Columbia BME. We are finally emerging from the COVID cloud and have begun to return to normal. We are beginning to see what the post-COVID future is for our department and the BME field in general. We envision a future for BME where higher education and biomedical engineering research will extend beyond the traditional boundaries of institutions. COVID has accelerated the digital and online delivery of BME education and research. We now feel confident that in-person University research and education can be complemented by virtual and online components. Columbia BME has made its Departmental Seminar Series available live on Zoom and on YouTube. These public lectures (with the permission of speakers) are available on the ColumbiaBME YouTube channel. We also started the Columbia BME Faculty in Focus series with cutting-edge research updates from our outstanding faculty.
This November, we held our third annual Rising Stars in Engineering in Health Workshop. This year, the Workshop was hosted at Johns Hopkins University for the first time. Twenty bright young stars in engineering and medicine from across the country were selected from more than 150 applicants. The success of the Rising Stars initiative carries forward with each new cohort. For example, sixteen out of twenty of the inaugural Rising Stars class of 2020 have secured faculty positions at prestigious universities, and close to half of the class of 2021 have already secured faculty positions. We are also very excited that the Meinig School of Biomedical Engineering at Cornell University now joins our initiative and will host the Rising Stars in Engineering in Health Workshop in 2023.

With leadership from Columbia BME, the Northeast Biomedical Engineering League (NE BME) is off to a great start. NE BME, with more than 30 inaugural members, aims to play an influential role in shaping the national and global future of BME research and education. We are excited to work with the league's founding leadership to develop an NE BME vision for the future of the field.
In 2022, we welcomed four new faculty members into our Columbia BME family: Sanja Vickovic, Treena Arinzeh, Lauren Heckelman, and Santiago Correa. These fantastic new faculty members have settled in and have already made a significant impact on Columbia BME research and education. We are excited to expand our Columbia BME faculty further this year with two active searches: one in bioimaging/AI and one in the BME Master's education program. We are also actively pursuing a targeted opportunity for a prominent faculty member in pulmonary/cardiovascular bioengineering.
As we move forward into 2023, we are hopeful for a healthier, more peaceful, and more stable world. It begins with building that future we envision together, right here at Columbia Engineering.
As a first step, we invite you to join our 7th Annual Engineering in Medicine Symposium on Thursday, February 23, 2023, held here at Columbia University.

Wishing you a happy holiday season from all of us at Columbia BME.

Best regards,
X. Edward Guo, PhD
Chair and Stanley Dicker Professor of Biomedical
Engineering at Columbia University
Professor of Medical Sciences (in Medicine)
Director, Bone Bioengineering Laboratory