Letter from the Chair
The Department was officially established in 2000 by the founding chair of the Department Dr. Van C. Mow. The Department offers educational programs leading to BS, MS, PhD degrees as well as MD - PhD and MS – MD degrees in collaboration with the Columbia University Medical School.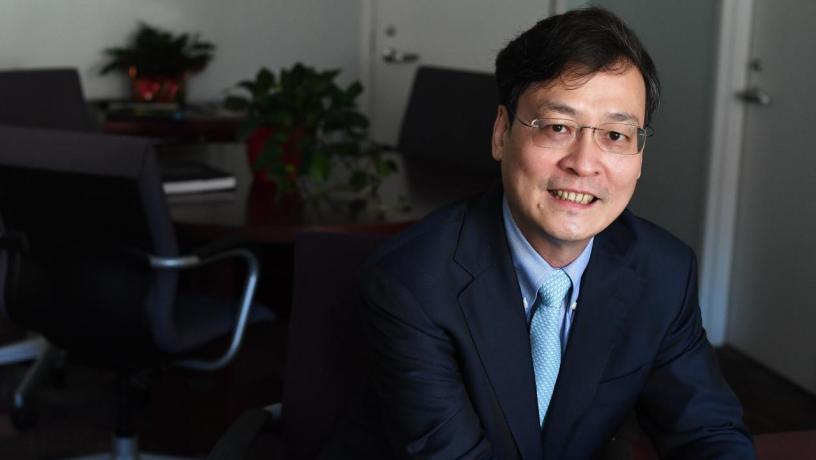 Currently, we have about 110 undergraduate students (juniors and seniors), 80 master students, and 110 doctoral students. Students in our biomedical engineering programs, not only excel in academics, but also flourish in translational medicine and entrepreneurship through the BiomedX program led by the Department (formerly Coulter Translational Research Program). The Department of Biomedical Engineering is ranked #9 in the nation by the US News and World Report (2020).
In the past decade, our faculty, students, academic and research programs have been rising to new levels of excellence. Currently, the Department of Biomedical Engineering has 20 tenured or tenure track faculty and 2 senior lecturers. Our students benefit from highly productive and prominent biomedical engineering scholars in the Department. Professor Gordana Vunjak-Novakovic is one of 16 University Professors at Columbia University, the first University Professor in the history of Columbia Engineering. The Department has three faculty members elected to fellowship of US national and global prestigious academies, including the US National Academy of Engineering, US National Academy of Medicine, US National Academy of Innovators, Academia Sinica, the Third World Academy of Science. We also have 14 elected members of the American Institute for Medical and Biological Engineering. We have three faculty members in the Department who served as the editor-in-chief of premier journals in the field, including Biomaterials (Kam Leong), IEEE Transactions on Neural Systems and Rehabilitation Engineering (Paul Sajda), and IEEE Transactions on NanoBioscience (Henry Hess). The Department ranks at the top in terms of NIH/NSF funding per faculty in the nation.
Looking ahead, we have established our priorities in the next few years. We are enhancing and renewing our connections and collaborations with the Columbia University Irving Medical Center (CUIMC) under the leadership of Dean Mary Boyce and her vision of Engineering in Medicine. The Department will play a leading role in building this important initiative for Columbia Engineering and CUIMC. In the upcoming years, we will work with our CUMC colleagues to search for faculty in the areas of Bioinformatics, Single Cell Technology, Big Data/Machine Learning, and Biomechanics. We are expanding and enhancing our MS program in biomedical engineering and emphasizing cutting edge biomedical engineering technologies such as big data/machine learning (Data Science Institute), biomanufacturing, and organ-on-a-chip. By leveraging our local intellectual community and resources, we aim to develop one of the top go-to biomedical engineering master programs in the country. Specifically, we are working closely with the Engineering School, New York City, and our collaborating with industrial leaders in developing the next generation cutting Engineering Research, Education and Entrepreneurship hub to be located on the new Columbia University campus, Manhattanville.
With these priorities and opportunities, we hope that we will be able to challenge ourselves while providing new fertile ground to elevate Columbia's Biomedical Engineering Program to the next level of excellence. Please stay tuned and come back to check our progress in the near future.
Best regards,
X. Edward Guo, PhD
Chair and Stanley Dicker Professor of Biomedical Engineering