Professor Jacobs Receives Van C. Mow Medal
Dec 09 2013 | Photo: Eileen Barroso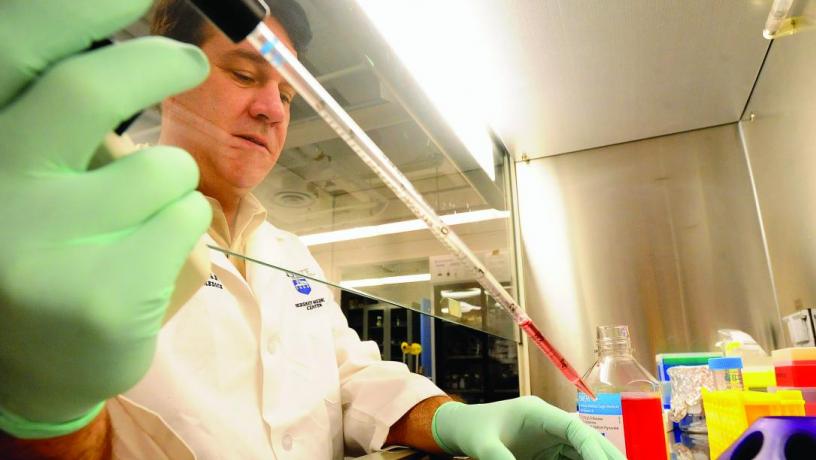 The prestigious medal, named after the Stanley Dicker Professor of Biomedical Engineering and inaugural chair of the department at the Engineering School, is bestowed upon an individual who has demonstrated meritorious contributions to the field of bioengineering through research, education, professional development, and leadership. Jacobs, the 10th recipient of the medal, is being recognized for his exemplary research in bone cellular mechanotransduction and computational biomechanics.
"I am deeply honored and humbled to receive this award and be included on the list of former recipients, which reads like a Who's Who of leaders in bioengineering," says Jacobs, who adds that the award hits close to home because Mow was actually the department chair responsible for recruiting Jacobs to Columbia.
"Dr. Mow was a crucial figure in the establishment of biomechanics as a discipline, and indeed, the entire field of bioengineering. That he recruited me to be a part of such a world-class department was very flattering, and to now receive his namesake award is amazing!"
Jacobs is the first from Columbia to receive the medal, established by ASME's Bioengineering Division in 2004. He will be honored at an awards ceremony during ASME's annual summer meeting in Boston, MA, July 6 to 11.