Melina Tourni Wins AIUM New Investigator Award
Apr 06 2023 | Edited by Harry Kelso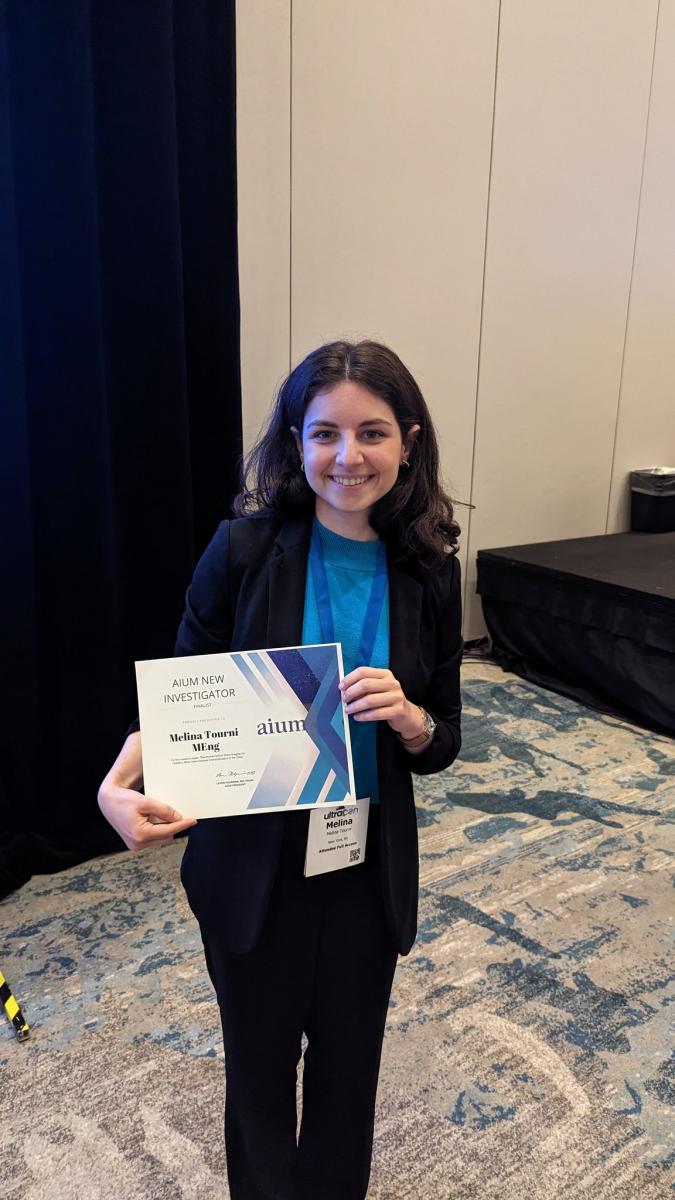 Melina Tourni, a Ph.D. student in the Ultrasound and Elasticity Imaging Laboratory, has been awarded the New Investigator Award by the American Institute of Ultrasound in Medicine (AIUM). Tourni received the award during the Ultracon 2023 meeting in Orlando, Florida.
Melina was recognized as an awardee among the finalists of the New Investigator Session, a specialized event highlighting novel research conducted by emerging investigators that encourages their active involvement in both the ultrasound research and AIUM community.
"I am extremely honored to receive the AIUM New Investigator Award during my first time attending the AIUM meeting as a new institute member," Tourni said. Through this work, they are hoping to shed additional light on the interconnectivity of multiple cardiac functions—mechanical, electrical, and valvular—and propose new ways for early detection and quantification of the effect valvular disease has on global cardiac function using echocardiography.
Tourni announced the award on Twitter.