TISSUE TALKS: Weekly Webinar Series hosted by Dr. Gordana Vunjak-Novakovic
Dec 06 2023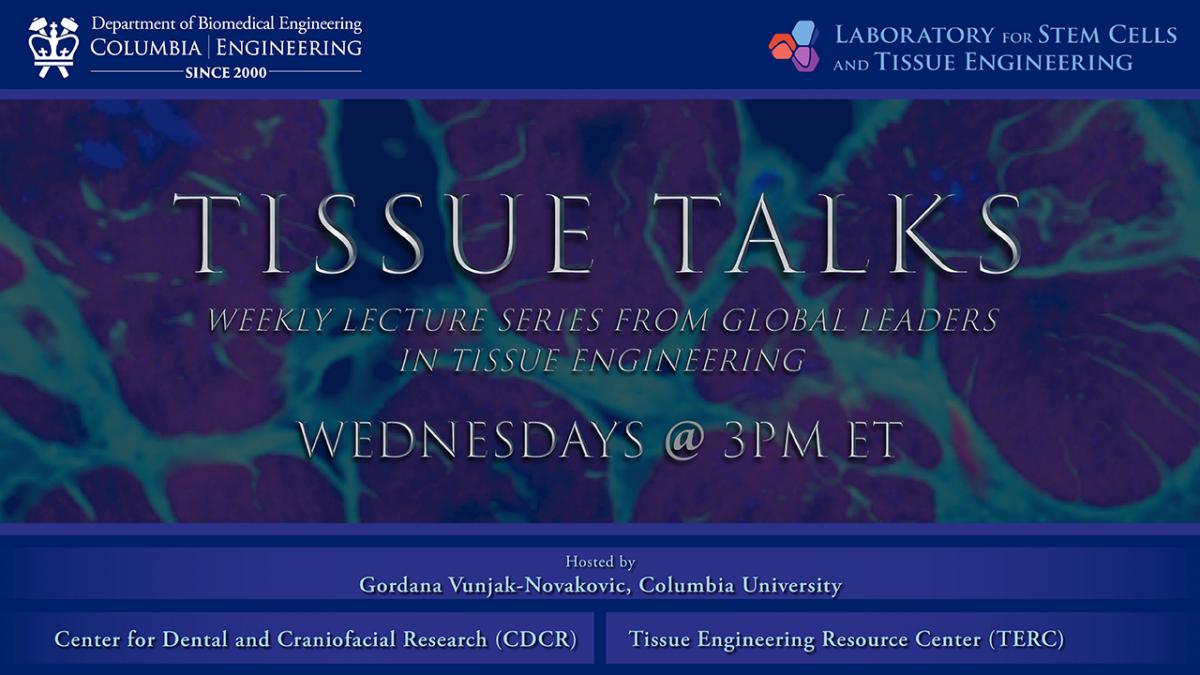 Join us every Wednesday at 3:00 p.m. ET for the wildly popular Tissue Talks, our weekly webinar series hosted by Dr. Gordana Vunjak-Novakovic, and the Laboratory for Stem Cells and Tissue Engineering. Don't miss the opportunity each week to hear from global leaders in Tissue Engineering!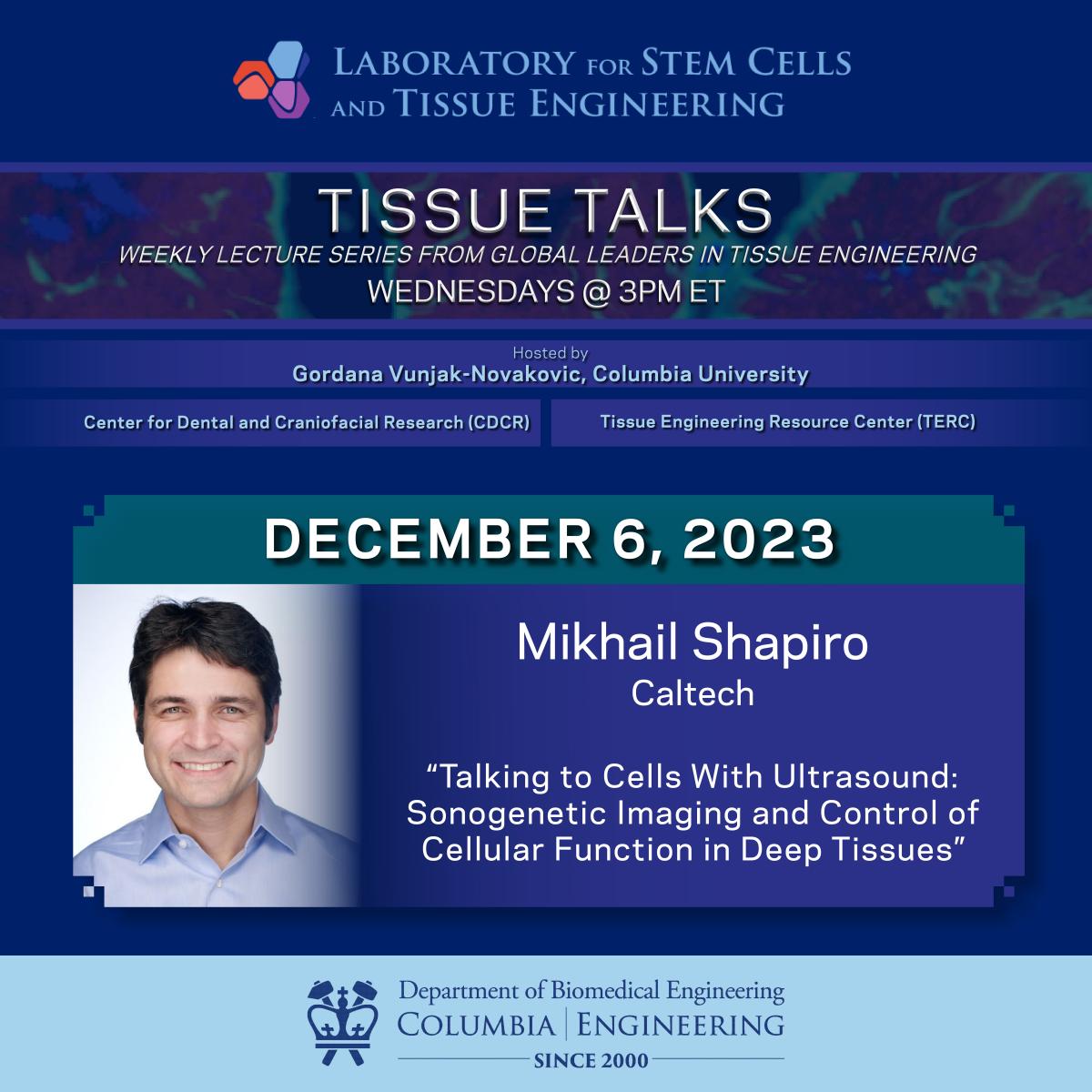 Did you miss a Tissue Talk? Video recordings are available for a short period of time following each talk* on our YouTube channel HERE!
*Each recording is subject to speaker consent; some talks may not be recorded.
TISSUE TALKS REGISTRATION
Tissue Engineering Resource Center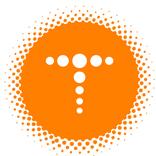 Learn about the Tissue Engineering and Regenerative Medicine International Society, Inc. (TERMIS)