BME Senior Design Team Wins NIBIB DEBUT 2021 Challenge
Aug 30 2021 | By Alexis Newman
The breadth of projects submitted this year was impressive, and we were especially excited to see students addressing problems highlighted by the global pandemic. These students quickly developed creative yet simple solutions to important medical problems, demonstrating the spectacular promise of the future biomedical engineering workforce.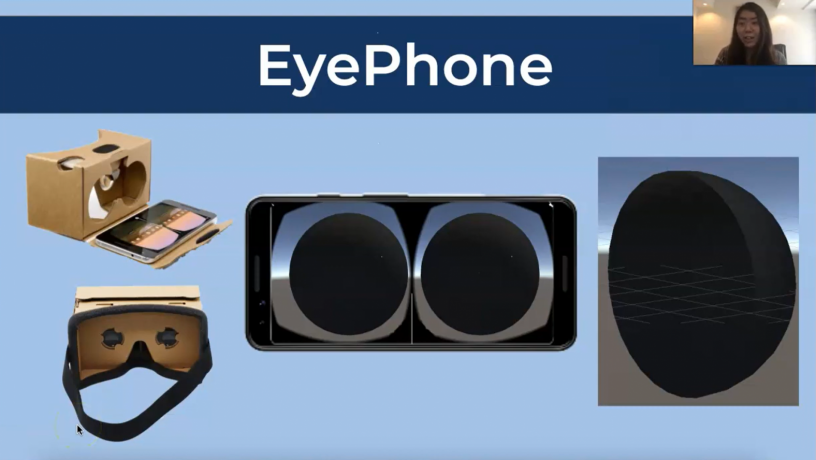 NIBIB selected three winning teams for designs that excel according to four criteria: the significance of the problem being addressed; the impact on clinical care; the innovation of the design; and the ideation process or existence of a working prototype. The third prize of $10,000 went to a team from Columbia University for their mobile phone app to monitor the progress of glaucoma.
The design team was formed during the 2020-2021 Columbia BME Senior Design class. With consultation by faculty advisors, Dr. Aaron Kyle and Dr. Stephen Tsang, the team devised an app that works in coordination with a cardboard VR headset to create a virtual reality field for at-home visual field testing. The device uses existing visual field-testing algorithms to assess a person's vision outside of a doctor's office, promoting more regular and accessible monitoring of glaucoma progression.