June 2020 - BME Blaze: Yiela Saperstein
Jun 01 2020
In this monthly spotlight, get to know the alumni, students, and faculty of Columbia's Department of Biomedical Engineering. Read what our BME folks are up to, from our faculty's latest research, to our students' plans for the future, to our teams' innovations, start-ups and other career successes.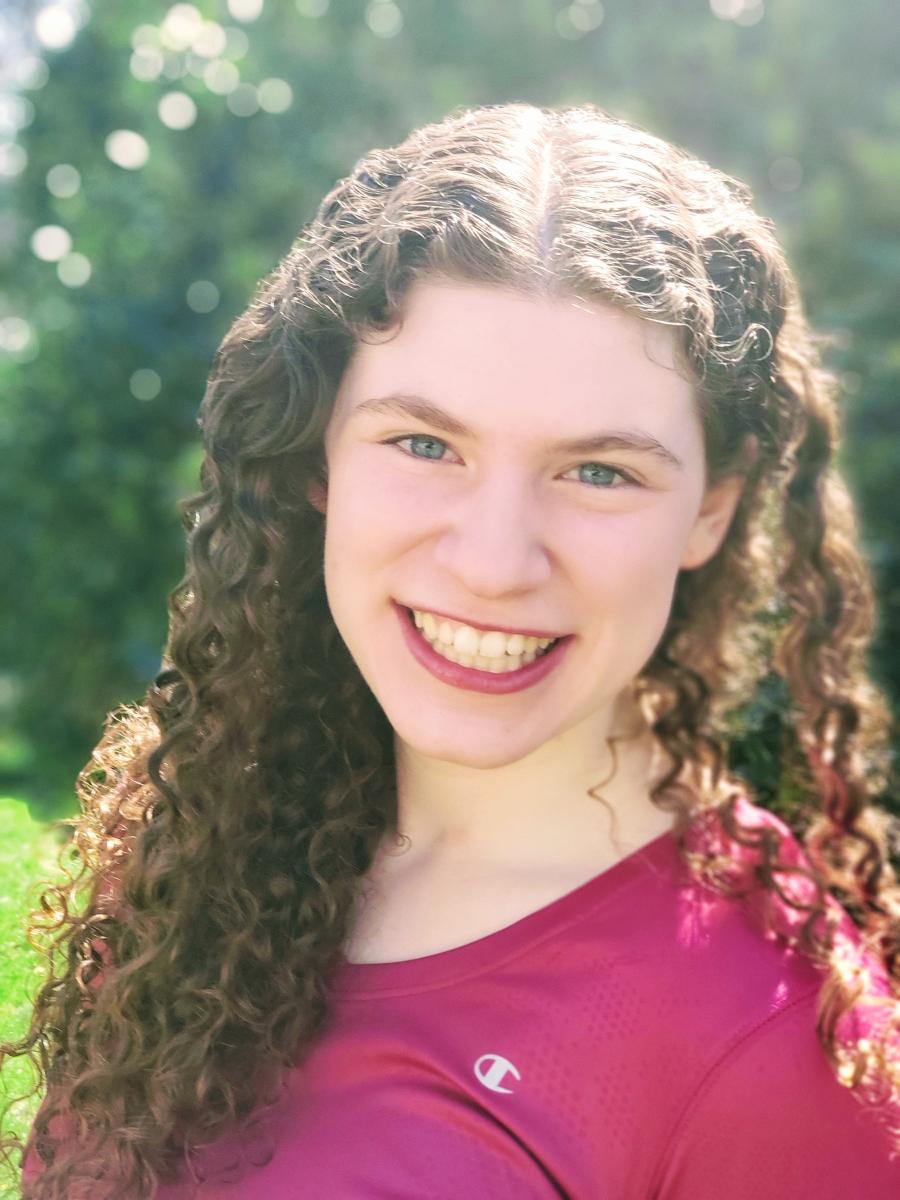 We had the opportunity to catch up with Columbia BME recent alumna, Yiela Saperstein (M.S. '20), to discuss her experience as a Master of Science student in the Columbia BME program, her future plans in medical school, and her advice to future BME students.
Read below as Yiela reminisces about her Columbia experience and tells us about her current role at avoMD.
Where are you from?
I've been a New Yorker all my life. I was born in the Bronx and then grew up in Long Island. I attended Barnard college for undergrad and continued at Columbia for my master's in biomedical engineering.
What drew you to the field of Biomedical Engineering?
It all started with exploding summer science experiments at home. I was fascinated that we could explain things about the world around us through science and math. My interest in STEM blossomed from there as I competed in science fairs and competitions, studied biochemistry, and did computational chemistry research at Barnard College.
Also, as a child of two physicians, I grew up surrounded by discussions about the medical field, its advancements, but also its shortcomings and room for improvements. I was drawn to the intersection between science, medicine, technology and innovation, a unique and practical combination I found possible in biomedical engineering. Biomedical engineering allowed me to use critical and creative thinking for the purpose of making a difference in the medical field.
What is your current role?
I am the Head of Growth and Operations at avoMD. avoMD is a medical technology startup that makes medical guidelines accessible to doctors at the point of care. It's like a virtual medical consultant for a network of doctors and it's customizable for specific institutional protocols. Instead of doctors having to search through long PDF documents or sift through emails, avoMD integrates the information into an interactive, user-friendly app.
It's been exhilarating and exciting working in a startup environment. I have had the opportunity to partake in shaping the company's vision and our strategic plan to reach these goals, creating organizational structure as we expand, working with our team of physicians to create content, and taking part in outreach, marketing and customer discovery.
In August I will also begin medical school where I hope to gain a deeper understanding of the medical field, the intricacies of the human body, and clinical care. As I start medical school, I hope to take the lessons of innovation, entrepreneurship, and creativity that I've learned from biomedical engineering with me in my journey in medicine. 
Why did you choose Columbia BME?
As an undergraduate student at Barnard, I was part of the Columbia community and began to see the many opportunities and connections that were available at Columbia. During my last year of college, I participated in biomedical imaging research at Professor Laine's lab at Columbia and began to appreciate the Columbia BME department. Columbia's program was flexible and allowed me to transition smoothly from biochemistry to engineering. In addition, I found that Columbia had an environment that encouraged success and accomplishment, but that was also relaxed, friendly, open, and supportive. 
What were some of your favorite projects/memories from the program?
I had so many opportunities and great experiences at Columbia including having international research collaborations, presenting (and winning 3rd place) in the Fast Pitch Competition (and then winning 1st place at the Columbia Venture Competition! More details below), partaking in interesting lectures about the ethical considerations of engineering as a PDL (Professional Development and Leadership) fellow, and winning the inaugural Outstanding Achievement Award in Biomedical Engineering Master's Studies.
But I'll highlight one class that I thought was especially meaningful, which allowed me to gain excellent practical experience and redefined my view of the medical field. I took Professor Reuther's year-long biomedical design class in which teams work to create a medical device. We explored each part of the process from customer discovery and finding a relevant and meaningful problem, to ideation, prototyping and business modeling. My team was specifically interested in global health and we collaborated with a global health startup to create an oxygen delivery device for infants with respiratory distress in developing countries. Speaking with nurses and the Minister of Health in Sierra Leone, engineers in Uganda as well as neonatologists in NY, I got to understand more about the disparities in healthcare, and the many problems that still need to be solved. We found out that in low-resource settings, when infants are given oxygen, there's often a single source of oxygen (such as a tank) used for multiple infants, and due to a lack of resources, there is no control of oxygen flowrate or concentration, putting the infants at risk for oxygen toxicity. We ideated and prototyped a device that uses no electrical power, takes a single oxygen source and delivers specified flowrates and concentrations of oxygen to multiple infants.
During this process, I began to view 'problems' in medicine through a new lens; I started to see them as 'opportunities' and I began to look for solutions. I started to think about the different medical processes and where they can be optimized or improved through innovation. This was a pivotal lesson for me that I've brought with me in my work as Head of Growth and Operations at avoMD and which I hope to bring with me as I begin medical school and enter the medical field from a new angle. 
What was your proudest moment at Columbia?
I think my proudest moment was leading the pitch and winning 1st place in the technology track of the Columbia Venture Competition this year! Especially during the coronavirus pandemic, where in-person events are not taking place, Columbia's innovation shone through as they held a virtual pitch competition to highlight startups and innovations coming out of the Columbia community. It was definitely a different experience than past pitches that I've done, as I sat on the floor in my room in the makeshift office I had set up. But it was a fabulous, informative and fun experience, nonetheless. I pitched along with avoMD's CFO, Laurence Coman, and we won $20,000 as the first-place winners. It was great to share the work we've been doing at avoMD, to get this external validation and support from Columbia Engineering, and to be part of the community of innovation that is as strong as ever (albeit virtually) during this pandemic. 
What are your thoughts on the strength of Columbia BME's alumni network and how has that influenced your career path?
Columbia BME's alumni network has been a fabulous asset for me and has helped me find role models, get advice and have new opportunities. When I was working on creating an oxygen delivery device as part of Professor Reuther's biomedical design class, my team was collaborating with a Global Health company run by Columbia BME graduates who had taken the same class that we were in. Learning from these alumni, working with them, and finding out more about their path since graduation opened new doors for me. In addition, throughout my time working on avoMD, the Columbia community at large as well as the Columbia BME alumni have been excellent for networking, advice, and support. I'm excited to now be a part of this network and to be able to give back to the community that has helped me so much. 
Any words of wisdom or tips for prospective BME students?
Take every opportunity that you can and always ask questions. If you find someone who is working on a cool initiative or research project and you want to find out more, reach out to them. If you want an explanation of a concept that seems unclear to you, don't be afraid to ask. Now is a great time to explore and to learn from everyone around you.
What are you excited about?
I am excited to continue working on avoMD, as we expand our userbase, authorship board, and get one step closer to our vision of bringing accessible medical guidelines to all physicians!
I am also very excited to begin medical school this August. I am looking forward to starting this new chapter of my journey!  
COLUMBIA BME ACADEMICS
Find out more about our BME programs!
COLUMBIA BME INNOVATION & ENTREPRENEURSHIP
Explore Columbia BME's rich landscape for innovation and entrepreneurship.